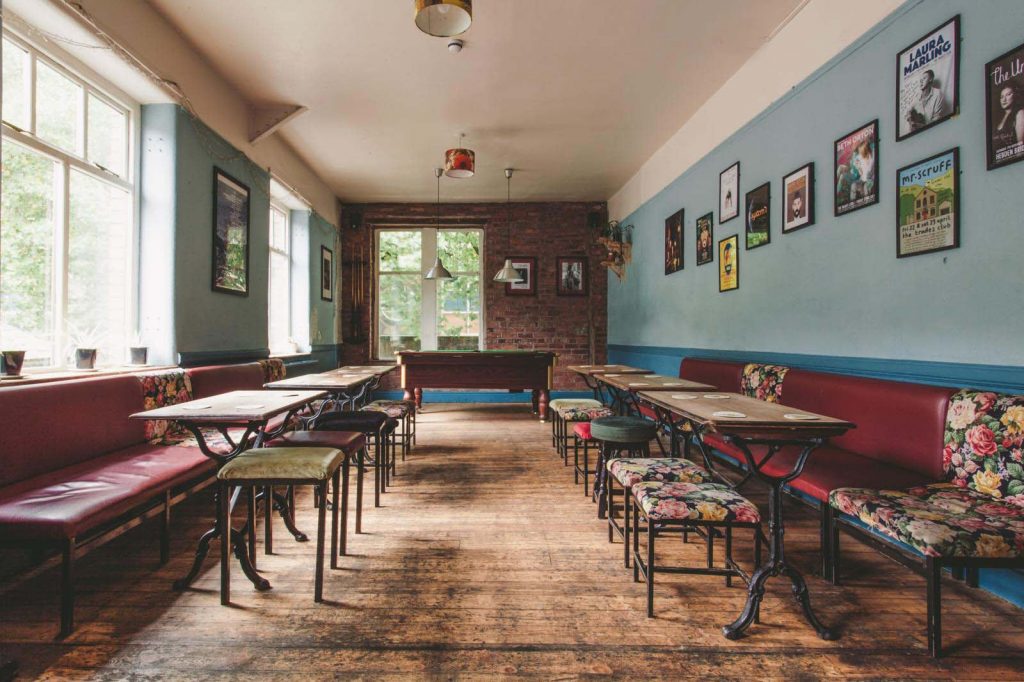 We have loved seeing you at the Club since we have re-opened and are looking forward to seeing even more of you with the relaxation of restrictions from Monday 19th July onwards.
Here are some brief guidelines on how things will be working at The Trades:
We will not be operating a 'certification passport' policy to enter the Club or to access any of our events and will not be asking for any additional proof of negative test results or vaccinations.
The wearing of face coverings by our staff and volunteers is at their discretion. Do feel free to wear a face mask if you would like to. If you choose not to, you will not be refused entry to the Club. We ask that you respect other people's choices and that you do not judge or chastise others for their choices. Perhaps ask first if people are comfortable with you sitting by them, hugging them etc. Hand sanitiser will still be available in the Club in plentiful supply.
It is no longer a requirement for us to ensure that customers check-in either using the NHS App or manually, but we will still continue to display a QR poster for those that want to carry on checking in via the NHS App.
If you are showing any COVID-19 symptoms or if you believe you have been in close contact with someone with COVID-19 then please do not visit. If either of these situations apply to you and you have a ticket for an event, we will offer you a refund on your ticket price.
Whilst these guidelines are not law, we reserve the right to remove individuals from the Trades if they disrespect our staff or customers or conduct themselves in any way which is felt by staff to be contrary to these guidelines.
—
The Bar will continue to be open from 4pm daily serving drinks and our amazing Indonesian food.
All of our events after Monday 19th will no longer be socially distanced but for the first few weeks our event capacity will be reduced to allow us to assess how things are working and to enable us to build up steadily to future full numbers.
The Trades Club is a safe space for all. With that in mind, we want to encourage our customers to treat each other, our staff and our volunteers with respect and with courtesy at all times.
We have all been through a difficult 17 months and are all doing our best in very strange times. Please respect people's choices and personal space and boundaries and be considerate of others who may be feeling vulnerable.
The Trades Club – by the people, for the people