As a socialist members' co-operative we are literally nothing without our members. Our members legally own the club. We are in it together – from campaigning to community activism to music. The Trades Club thrives because of our members – they are activists; campaigners for community and socialism, and passionate about music. We rely on them; from the tireless members of the Committee, to the Door Volunteers, to the people who pop in and do a bit of carpentry or sewing or plumbing for us.
Scroll down to see what advantages your membership offers and why you should join.
MEMBERSHIP OPTIONS
2023 membership is now half-price at £12.50 'full-price' and £5 concessions.

2023 memberships run until Jan 31st 2024.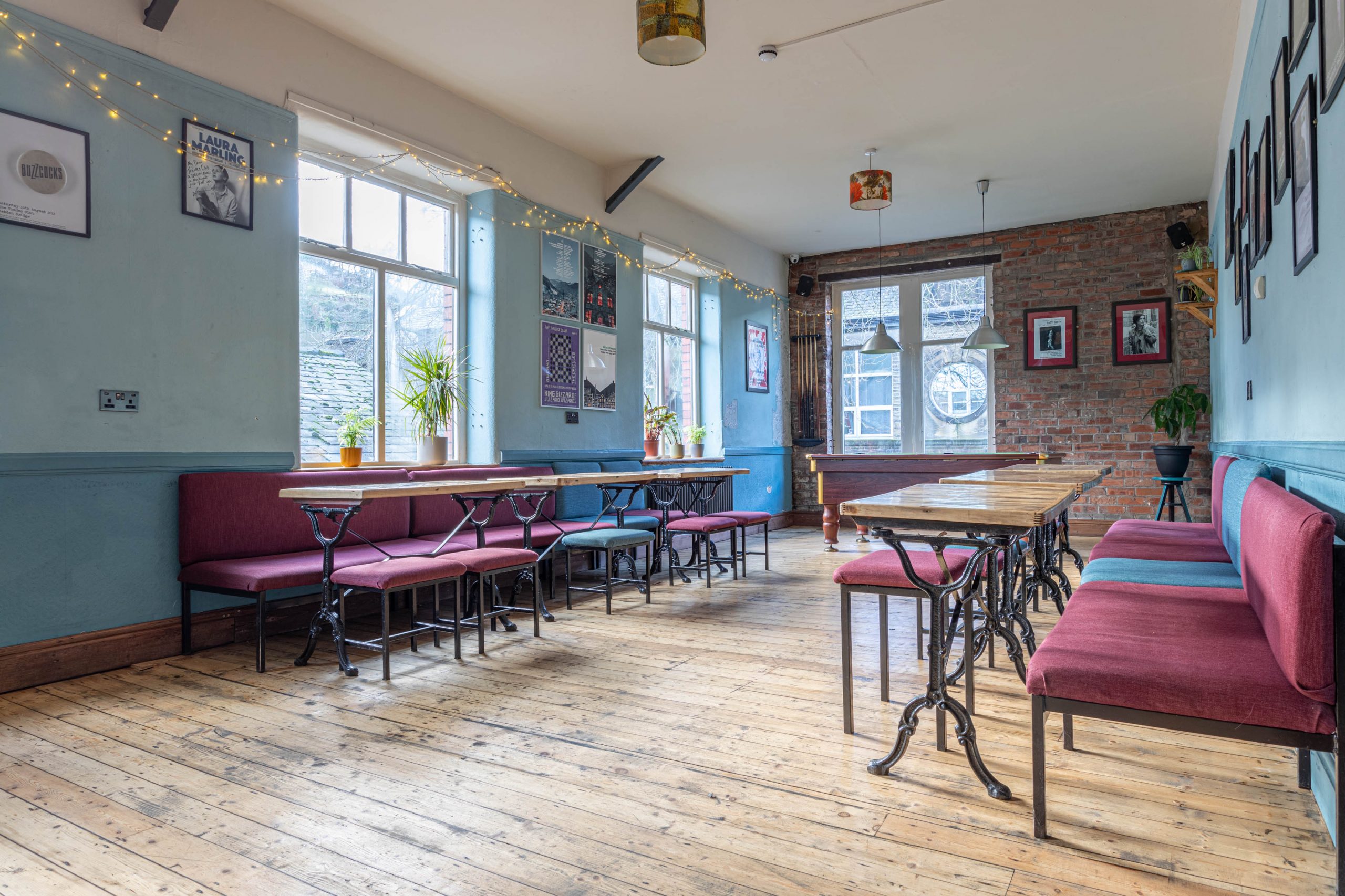 Why Should You Join?
You'll save lots of money for a start, you'll pay less for concerts – Members pay a discounted price which is usually £2 or £3 off the standard ticket price. Drinks are cheaper from the bar, too!
You'll receive a weekly email, which is also how we announce some of the really big shows – so as a member you'll hear about them before anyone else.
You'll be in touch with all the other Trades' activities – Guitar Group, Chess Club, Circus Skills group, Campaign meetings & more.
You'll become one of the most important people in the club – a member. The Trades is owned and run by its members.
2019 membership total was 1313.
2020 membership total was 1182.
2021 membership total was 1451.
2022 membership total was 1464
We elect the Committee which is responsible for running the club.
The full rules of the Hebden Bridge Trades Club Cooperative can be read or downloaded here: