Sunday 3rd March
Kacy & Clayton
£12/£14 [+10% booking fee]
Doors open 8pm – tickets available on the door
Seated show
14+ show – under 18s must be accompanied by an adult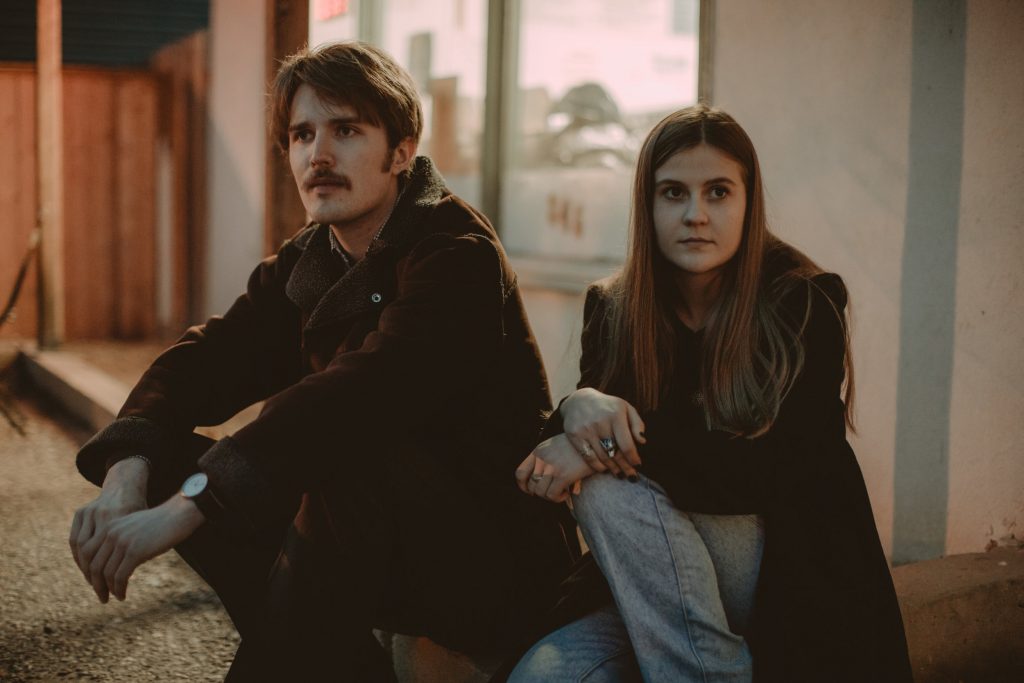 On their second New West release The Siren's Song, produced by avowed K&C admirer, Wilco's Jeff Tweedy—the startlingly expressive voice and violin of Kacy Anderson combine with the intricate guitar work and warm harmony vocals of her cousin and musical partner Clayton Linthicum. They make music that seems to exist outside of time, tapping into centuries of tradition while effortlessly channelling fundamental human truths.
Kacy & Clayton's music taps into a bottomless well of folk and country influences from North America and the British Isles, injecting centuries of musical and cultural history with youthful energy and a modern sensibility. Their vivid, character-filled songs explore the singers' rural roots, often addressing dark and bittersweet lyrical subjects in a manner that counterpoints the joyous uplift of the pair's musical chemistry.
"Lots of our songs are inspired by old stories from our family," notes Kacy. "The common ancestors Clayton and I share were ranchers that moved up from South Dakota and settled in the Saskatchewan hills we both live in now. Loneliness and seclusion, sickness and death; the stories are often tragic, yet all recounted with fondness."
"We're both pretty obsessed with the old world," Clayton adds. "The farmers and ranchers and old people in our areas are still strong characters. It's kind of a neat thing to observe, especially when trying to come up with characters for songs, because there are always a lot of them around us. A thing that we love about early country and folk music is that those musicians conveyed characters, vivid imagery, and concise stories within short songs."
"The front-runner as the year's best album in the Canadian-British-Americana country-folk category."- Associated Press
"Clayton Linthicum causes the same maddening ecstasy as a guitar player that his second cousin Kacy Anderson does as a singer, his wild spontaneity bursting against her eerie stoicism." – The Milk Carton Kids
---
Bookings
Bookings are not currently available for this event.
---
---
Share on Facebook