Sunday 24th April
Faber Social
£6/£8 [+ 10% booking fee]
3pm – 7pm
The celebrated (within the confines of London at least) Faber Social comes to The Trades Club.
Brix Smith-Start is a songwriter and guitarist best known for her work with The Fall and The Adult Net. She will be in conversation with Faber Social's Creative Director, Lee Brackstone, about her forthcoming, sensational memoir, The Rise, The Fall, and the Rise.
Songwriter and musician Viv Albertine was the guitarist in the hugely influential female punk band The Slits. A confidante of the Sex Pistols and the Clash, Viv was a key player in British punk culture. She will read from her bestselling memoir, Clothes, Clothes, Clothes. Music, Music, Music. Boys, Boys, Boys and work in progress.
Joining Viv and Brix on a cracking support bill are Faber New Poets Rachael Allen, Sam Buchan-Watts, Will Burns and Martha Sprackland.
Rob Chapman, author of Psychedelia and Other Colours, and local author, will provide a suitable soundtrack to this exclusive event.
Faber Social: music and literature at the heart of independent publishing.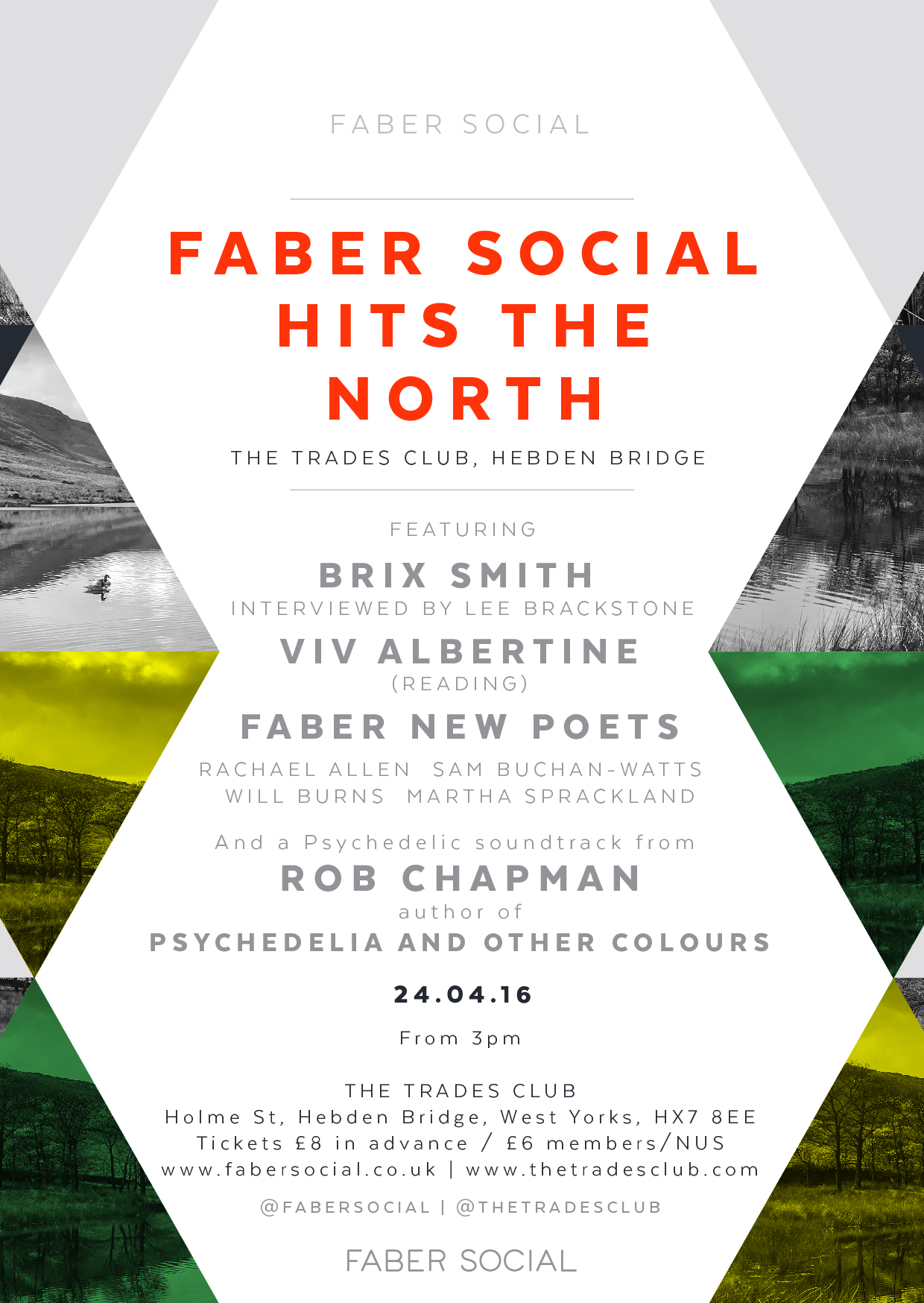 ---
Bookings
Bookings are not currently available for this event.
---
---