Thursday 18th May
Michael Chapman
£11/£13 [+ 10% booking fee]
Doors open 8pm
Seated show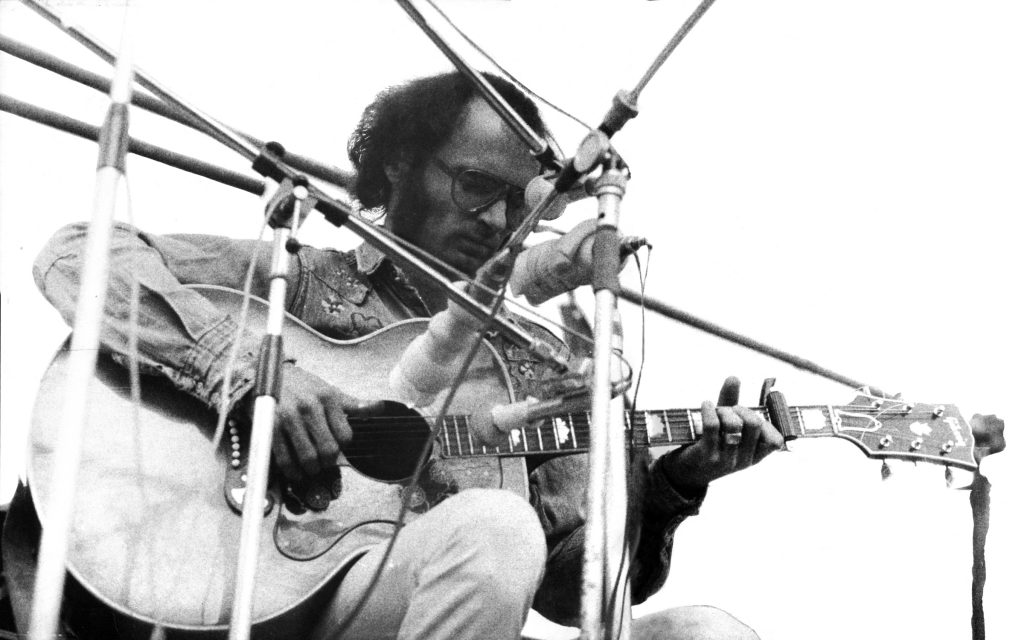 "Michael Chapman was never just a singer-songwriter – his gritty brand of guitar based songs span folk, ragtime, jazz and blues…
that world-weary voice singing words of bitter experience. This man is so laid back that he makes the ate great JJ Cale
sound like he's on helium' – Q Magazine
Michael's new album '50' released during January 2017, has received international critical acclaim with terrific reviews in
both MOJO and Uncut music magazines.
Michael Chapman – 'I had an art college education and on a rainy night in 1966 I went into a pub in Cornwall, but I couldn't afford to pay to go in.
So I said, I'll tell you what, I don't want to stay outside in the rain, I'll play guitar for half an hour for you.
They offered me a job for the rest of the summer and I've been at it ever since.' –
A legendary maestro guitar player; pure genius!
www.michaelchapman.co.uk
Bookings
Bookings are closed for this event.
Share on Facebook