Build the Resistance
Last week's election gave us all a lot of unpleasant surprises, not least the unleashing of a majority Tory government and the realisation that 13% of the voting population had opted for UKIP. Immediate moves to further restrict the right to strike, Austerity 2.1 and even harder cuts mean that we have to fight back even harder.
If you are as angry and concerned about the future as we are then help us do something about it. The Trades Club offers its resources and assistance in putting on political events & benefits as well as publicising them – we need you, our members, to come forward with suggestions and ideas to ensure the Trades Club plays its part in resisting austerity and presenting a positive socialist vision for the future.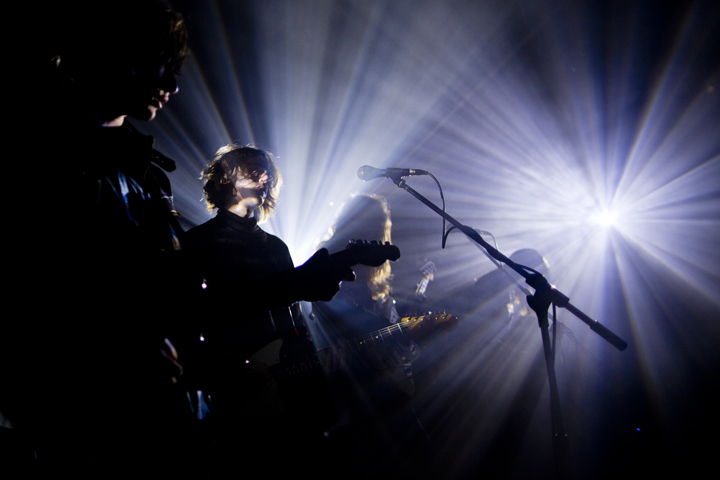 _________________________________________
The Trades Club is a music venue and socialist members club in Hebden Bridge, West Yorkshire.
Built in 1923 as a joint enterprise by half a dozen local trade unions & brought back to life in 1982.
'Venues like the Trades Club make for one of the greatest small scenes we've got' NME
Tickets for Teenage Fanclub are SOLD OUT
Tickets for The Strypes are SOLD OUT
Tickets for Heaven 17 are SOLD OUT
Tickets for The Unthanks [Sun eve] are SOLD OUT
Coming soon
Teenage Fanclub | Wolfgang Flür [ex-Kraftwerk] | I Am Kloot | The Unthanks | The Strypes | Loop | Marnie [Ladytron] | Adam Buxton | Joanna Gruesome | Andrew Weatherall | Tracey Thorn | Blanck Mass | Camera Obscura | Jane Weaver | Heaven 17 | Fairport Convention | Inspiral Carpets | Andy Kershaw | Brix & The Extricated | The Darling Buds | Laetitia Sadier [Stereolab]
Recent guests include
Patti Smith | Mark Lanegan | The Fall | Killing Joke | Laura Marling | Marc Almond | Thurston Moore | Mick Head | Martha Wainwright | Julian Cope | CocoRosie | Buzzcocks | Sleaford Mods | Ian McCulloch | The Unthanks | Temples | Public Service Broadcasting | Terry Hall | George Ezra | TOY | Peter Hook & The Light | Cherry Ghost | British Sea Power | The Wedding Present | Steve Mason | Palma Violets | The Amazing Snakeheads | Peter Perrett | Edwyn Collins | The Magic Numbers | Reverend & The Makers | Hookworms | Seth Lakeman | Villagers | Julian Cope | The Staves | WIRE | Jim Jones Revue | Moon Duo | King Creosote | Stornoway | Joan As Police Woman | Villagers | Wilko Johnson | The High Llamas | Jeffrey Lewis | The Handsome Family | Ed Harcourt | Lonelady | Tunng | Blossoms | Martha Tilston | John Bramwell | H Hawkline | Damo Suzuki | Slow Club | Jimi Goodwin | Clinic | Jon Ronson | Cerys Matthews | Deaf School | Jeffrey Lewis | Africa Express | The Duke Spirit | Smoke Fairies | Stealing Sheep | Fairport Convention |  Kevin Rowland with Dave Haslam | Glenn Tilbrook | ERC Feat Maxine Peake | Stereo MCs | Ben Watt & Bernard Butler | Nerina Pallott | Viv Albertine | Scritti Politti | Mark Eitzel | TRANS | The Wytches | Turin Brakes | Lola Colt |  The Pretty Things | Lloyd Cole | System 7 | John Bramwell | Robyn Hitchcock | Luke Haines | Andy Kershaw | Ultrasound | Pugwash | Jah Wobble & Keith Levene [Metal Box] | Malcolm Middleton | Don Letts | Martin Carthy | Mike Joyce | Clinic | Jon Ronson | M O N E Y | Jim White | Jerry Dammers | Martin Simpson | Laetitia Sadier | The Orb | PINS | Thea Gilmore | September Girls | Andrew Weatherall | Pete Wylie | Chuck Prophet | Laura Veirs | The Voyeurs | Ren Harvieu
Share on Facebook