Saturday 6th November
Ariel Sharratt & Mathias Kom (of The Burning Hell)
£10/£12 [+10% booking fee]
Doors open 7.30pm
Seated 14+ show – under 18s must be accompanied by a responsible adult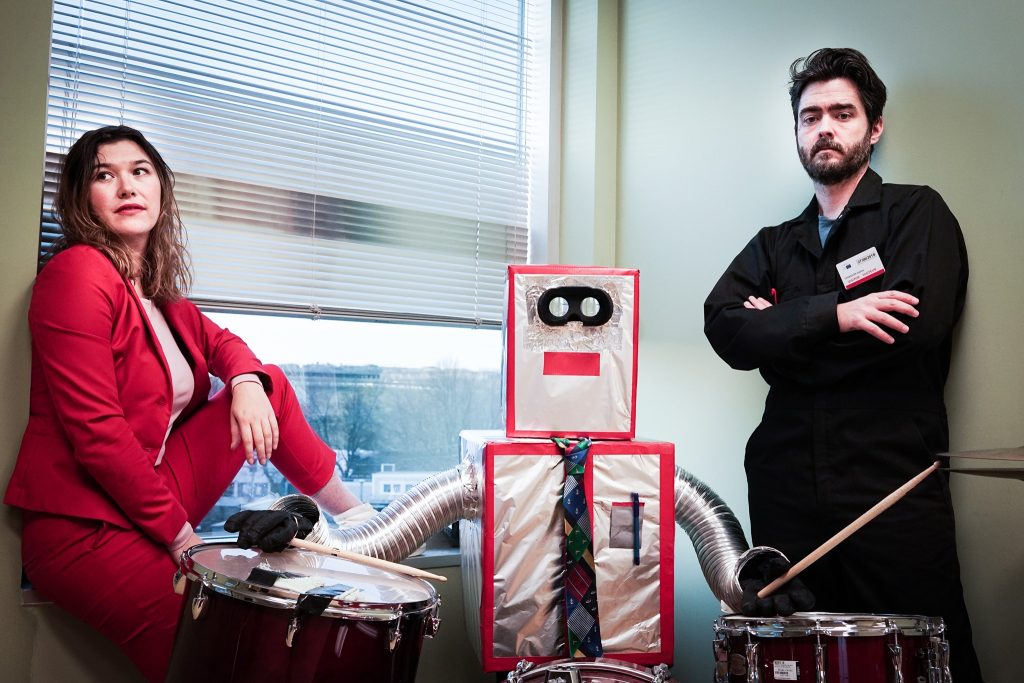 We're delighted to welcome Ariel & Mathias from our favourite Canadian Garage-Folk band The Burning Hell back to the Trades Club, on a tour for their new album 'Never Work' some of which was actually recorded at the Trades! Here's some background to the new record..
Work is changing. Robots are replacing us. Capitalism is fracturing. We need a new soundtrack—but what do labour songs sound like when the nature of labour itself is so uncertain? With their second duo album Never Work, Ariel Sharratt and Mathias Kom (of Canadian garage-folk band The Burning Hell) search for answers. Accenting acoustic sounds of old-school folk revivals with electronic interference, Never Work explores the gig economy, side-hustles, tech feudalism, class war, unionized digital assistants, rebellious self-service checkout machines, and fully automated luxury communism. Simultaneously earnest and wry, the songs on Never Work are a protest playlist for our collective journey towards oblivion or the beach—or both.
Please note: To access members' tickets you must first log in, using your member's username and password
---
Bookings
---
---
Share on Facebook