Friday 1st July
THE BEVIS FROND
£14 / £16 [+10% booking fee]
Doors open 8pm – tickets available on the door
18+ show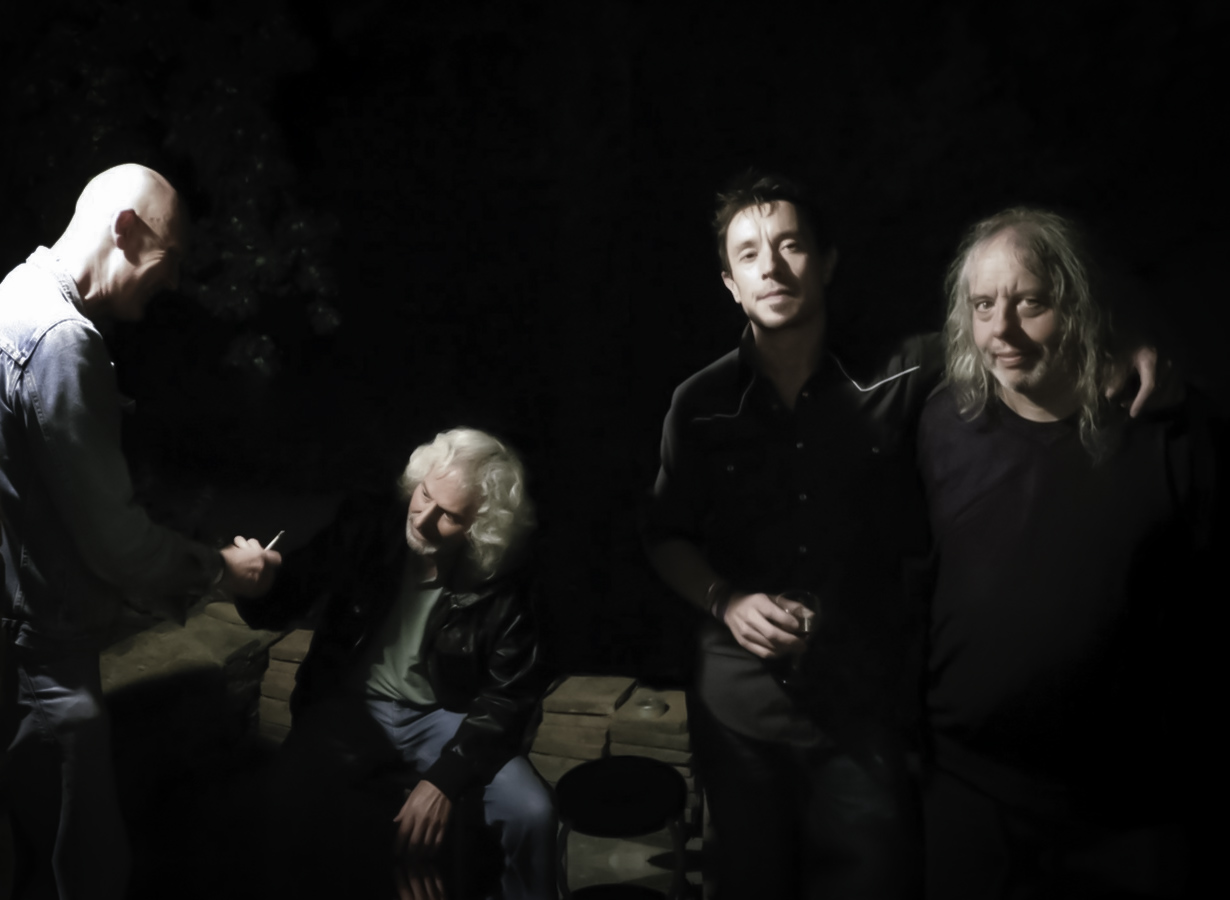 If there is any artist who could be considered as having followed a tangential path from Hendrix to Big Star to Spacemen 3, that would be The Bevis Frond… and that's not hyperbole, the evidence is to be found in countless albums over 30 years of thrilling musical innovation that few have matched. Filtered through The Groundhogs, The Who, Neil Young, Captain Beefheart and Kevin Ayers, this is an iconoclastic collision of distinctly British psychedelia, space-rock, grunge, slow-burning soulful laments, even grizzled folk and more than occasional moments of sublime pop genius. Yet, he remains the best kept secret in Rock 'n' Roll – isn't it about time you discovered one of England's finest songwriters and insightful lyricists. The Bevis Frond is guitarist and songwriter extraordinaire Nick Saloman whose prolific output has seen him hailed as 'a Hendrix devotee every bit as tough and contemporary as the serrated guitar chorales of Sonic Youth and Pixies' by Rolling Stone's David Fricke and become a cult figure in his own right.
Revered by his contemporaries he has remained firmly on the periphery whilst being hugely influential, Saloman has released no less than twenty-two albums under The Bevis Frond name with many collaborations and releases under various pseudonyms.
The Bevis Frond have ultimately become the UK's leading underground psychedelic rock band with supporters such as comedian Stewart Lee requesting them for his self-curated All Tomorrow's Parties.
In 2021 The Bevis Frond announced hotly anticipated new double album Little Eden out 10th September, on the band's 35th Anniversary. Little Eden is a psychedelically-hewn panoramic take on modern Britain punctuated with pure pop melodies and beautifully-observed English melancholy; like Ray Davies coming down as he muses on the collapse of British tradition and traditionalism. This is an album that yearns for better days signposted by the brutalism of the housing estates that main man Nick Saloman photographed for the cover.
Live, the line-up today includes: Paul Simmons (guitar), Adrian Shaw (bass, vocals), Dave Pearce (drums) and Nick Saloman (vocals, guitar and sitar).
'A mix of bittersweet, punk-edged pop, gnarly guitar vamps à la J Mascis, and 60's-style psych rock, such self-reflection is twinned with a rueful survey of the current state of the nation.'Uncut
'A honed set of crafted songs and short-fused acid/garage rock explosions' The Wire
'Their 25th album certainly holds up beside their best' Shindig
'The Bevis Frond isn't just a band anymore, they are almost a genre of their own making now and if Nick Saloman keeps cranking out albums as inspired, alive, and joyously gnarly as this, the next few decades should bring many more delights.' AllMusic
---
Bookings are not currently available for this event.
---
---