Wednesday 14th March
Steve Tilston & Jez Lowe with The Sometimers
£12/£14 [+10% booking fee]
Doors open 8pm – tickets available on the door
Seated show
Top UK songwriters Steve Tilston and Jez Lowe have been enjoying the fruits of a performing partnership that began just a couple of years ago, and resulted in their much acclaimed first album together, entitled THE JANUS GAME, in early 2017.
The pair have now developed this successful collaboration into an occasional band that will be enhancing some of their future shows.
The Tilston Lowe Sometimers will feature two fellow musicians, both of whom have worked extensively with Steve and Jez in the past – Chris Parkinson (accordion/ keyboards) and Hugh Bradley (double-bass). Playing new co-written songs from THE JANUS GAME, plus a selection of familiar favourites from their individual repertoires, Hugh has already made a few appearances with Steve and Jez, notably at Fairport Convention's first concert of their 50th anniversary tour at Glasgow's Celtic Connections last January, and the full four-piece made its official debut at a concert at Cecil Sharp House, London on November 8th 2017.
Steve and Jez will continue their duo work, as well as their own solo careers, with a full itinerary of concerts throughout 2017, but hope to have The Tilston Lowe Sometimers on stage at larger venues on a regular basis as the year goes on.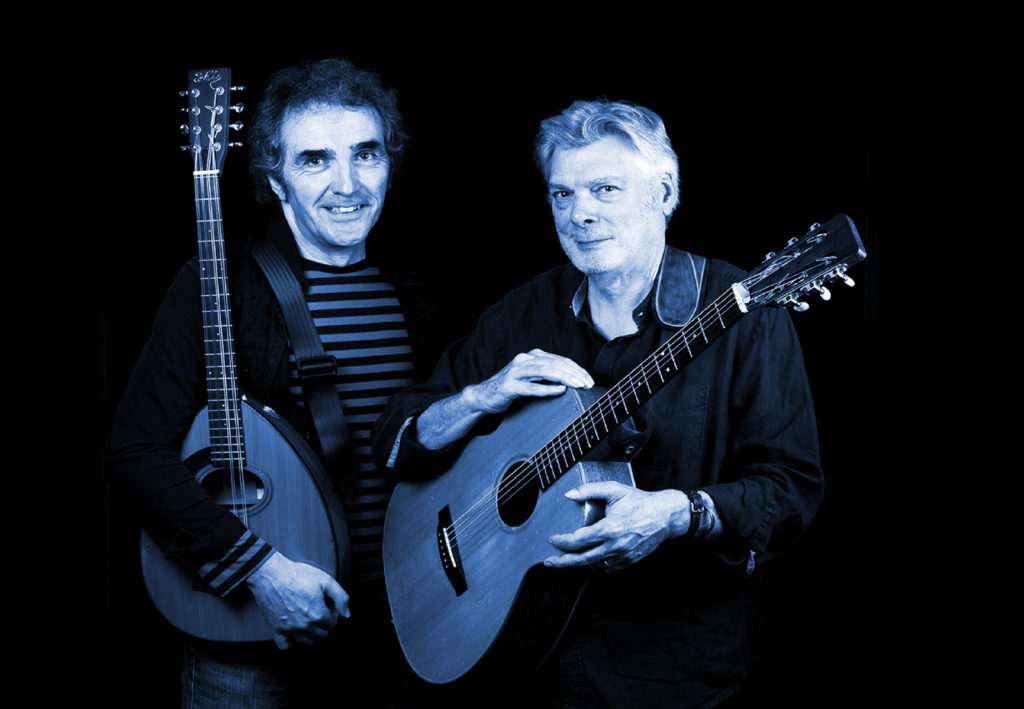 ---
Bookings
Bookings are not currently available for this event.
---
---