Friday 24th May
Rascalton
£7 [+10% booking fee]
Doors open 8pm – tickets available on the door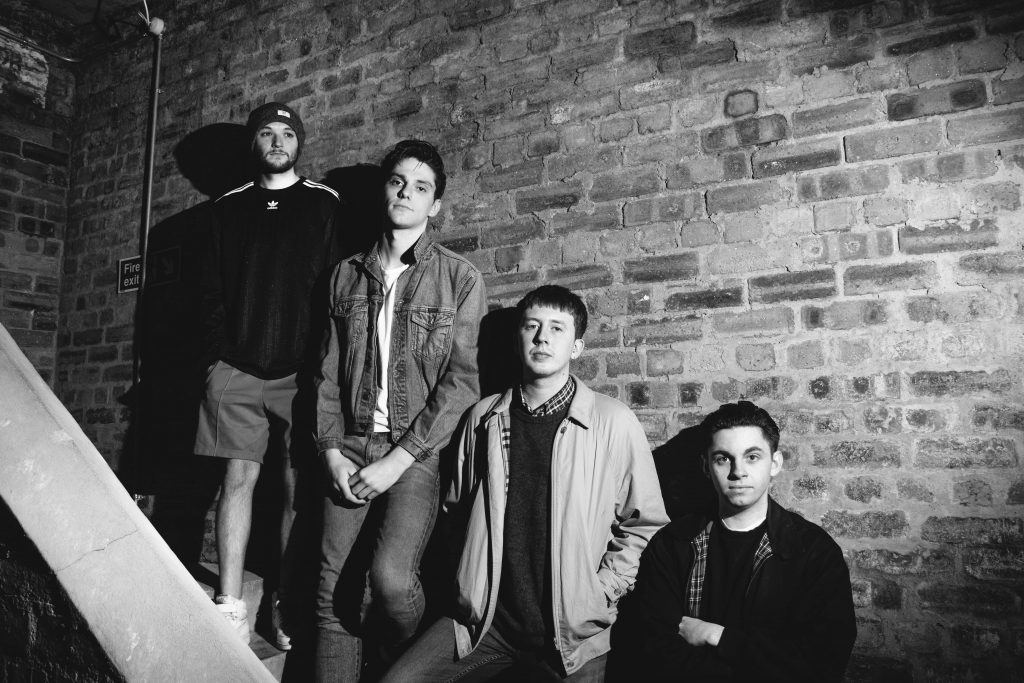 Rascalton are Jack, Steve, Mark and Grieg. A project born in a garage between four friends. In 2017 their debut single 'This Is It' introduced to the world their no-nonsense aggro punk sound. In a short space of time they leapt fully formed from the basements of Glasgow's flourishing Punk/Garage scene to selling out shows around the country and touring Europe with Benjamin Booker. The band have taken 2018 by storm with their debut EP & supported bands such as Idles, Cabbage, and Marmozets along with multiple festival appearances. The band are set to close out the year with new releases & their biggest headline show at 500 cap Saint Luke's, Glasgow.
"2018 is a tough year to be in a four-piece rock band. The days of humongous label advances, instant chart success and a spread of magazine front covers have been replaced with a seemingly endless cycle of toilet touring, dismal streaming numbers, and widespread indifference from the wider music community. Add a degree of regional snobbery amongst the industry into the mix and the likelihood of breaking a Scottish act seems increasingly unattainable. But yet, under what appears to be a seemingly endless black cloud of despair, an exciting scene bubbles quietly away beyond the wall.
Rascalton, A 4-piece indie rock outfit from Glasgow, are part of a new wave of Scottish acts who are reclaiming the word "band", bringing it back to its roots of self-expression within a community, of like-minded individuals sharing art as not only a means of enjoyment but of survival.
Joined by fore-runners Declan Welsh, Pleasure Heads, The Ninth Wave, and Lucia, Rascalton spurred on by boredom and limited employment opportunities are carving out a new state of youth culture centred around local haunts like Stereo Cafe and The Priory. It seems where there is little distraction beautiful things are able to grow and blooming they are in Glasgow
Jack, Steve, Mark and Greig make up Rascalton and like most bands of note, the project was spawned from the tinkerings in a garage which somehow became succinct and digestible. Those same nascent noises are now the fully formed, somewhat brutal ruminations on life and love in the city that have come to define the band, with tracks like "Lust" and "Alone" bringing them acclaim from London Town to East Kilbride.
One of the many qualities of Rascalton is their disinterest in what other people think about their music. So many acts are trapped in this idea that a band has to look a certain way or make a certain song to get to a certain point so they can actually start making the music they really wanted to make in the first place. This new Glasgow set seem to have rejected that idea, rather embracing the age-old philosophy of "If you like it cool if not also cool (but go fuck yourself)". Whilst most other bands and remnants of scenes are drowning in inadequacy Rascalton and co have their feet firmly on dry land."
---
Bookings
Bookings are not currently available for this event.
---
---
Share on Facebook