Saturday 21st October
Raconteurs' Delight
£10 advance [+10% booking fee] £12 on the door
Doors open 8pm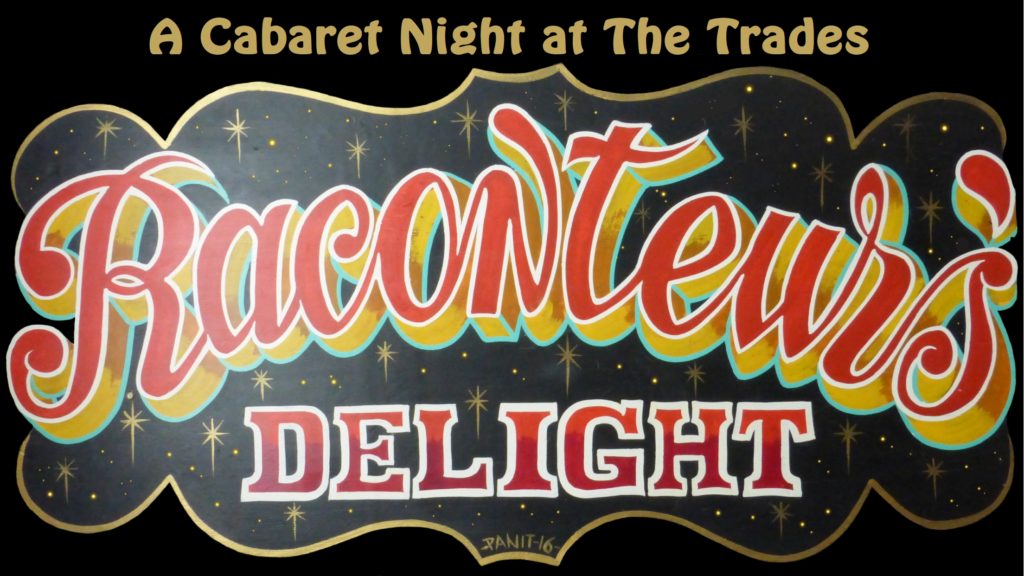 The Raconteurs' Delight Cabaret returns to the Trades Club this Saturday night with a stunning line-up that'll have you laughing and crying all night long. Starring will be the awesome poet and in-your-face radical Salena Godden and the incredible rhyme-smith and stand-up comedian Elvis McGonagall. Support from Leeds' own dreadlock wordster, Johnny Solstice and Todmorden's amazing diva Terry Logan, who will be concluding her UK 'Believe it a Little' EP tour before heading to Berlin. Rounding off the evening with top dance tunes, ranging from Steampunk electro swing to old skool techno via all stops in between, will be Dom Barry, (aka DJ Templehead).
London-based Salena Godden is a British poet, performer and author, described as 'The doyenne of the spoken word scene' (Ian McMillan, BBC Radio 3's The Verb); 'The Mae West madam of the salon' (The Sunday Times) and as 'everything the Daily Mail is terrified of' (Kerrang! Magazine).
http://www.salenagodden.co.uk/
Stand-up poet, armchair revolutionary, comedian and broadcaster, Elvis McGonagall resides at The Graceland Caravan Park somewhere in the middle of nowhere where he scribbles verse whilst drinking Scotch, listening to Johnny Cash and throwing heavy objects at his portable telly. Deftly witty and subversive but not afraid to be plain daft, Elvis has been spitting his scurrilous diatribes against the powers that be since 2003.
http://www.elvismcgonagall.co.uk/
---
Bookings
Bookings are not currently available for this event.
---
---