Thursday 15th February
Martin Carr
£8/£10 [+ 10% booking fee]
Doors open 8pm – tickets available on the door

Formerly songwriter, guitarist, and creative force behind The Boo Radleys and bravecaptain, Carr will perform select dates across the UK in the coming months, including a show here at the Trades Club.
Carr's long awaited third solo album, NEW SHAPES OF LIFE was written and recorded last year in the Cardiff-based singer-songwriter's home studio. Its eight songs were formed as if under a spell – by soul music, the death of David Bowie, and what proved to be his own increasing emotional breakdown. Carr completely re-imagined his general approach towards making music, moving away from the guitar towards visionary use of sampling, but significantly, focusing more on meaning than craft.
'I was looking for a sound and a voice to call my own,' Carr says. 'That was the starting point. The theme was to be myself, to attempt to discover what made me tick, to work out why I behaved the way I did. I wanted to go deeper and find more room in the depths… NEW SHAPES OF LIFE is the first album I've made where I can stand by every word I've written. It's the first one that sounds like me and it won't be the last.'
'A solo record that reminds us he's not only one of the most redoubtable tunesmiths of his generation, but one of its most adventurous sonic architects as well.' – Pitchfork
'A cohesive, immersive listen that heartily repays repeated listens.' – Clash
'Moments of Intense Beauty' – Mojo
'Sophisticated dance-pop, rock, soul and Brian Wilson-like orchestral curlicues' – Q
'Somewhat heavy, but a truly rewarding listen at the same time that shows its true qualities with every repeated listen.' – Soundblab
'An elaborate 8 track journey for the tympanic membrane' – Imperfect Fifth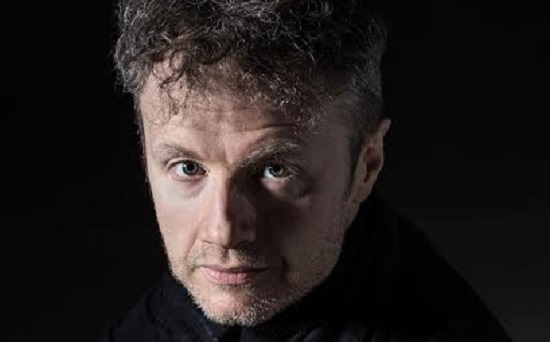 ---
Bookings
Bookings are not currently available for this event.
---
---
Share on Facebook