Saturday 14th October
IMPACT – a one-day festival to raise funds for child victims of war.
11am – 6pm / 8pm – 1.30am
Tickets £5 per session
£10 for whole day & night
*under 18s day session only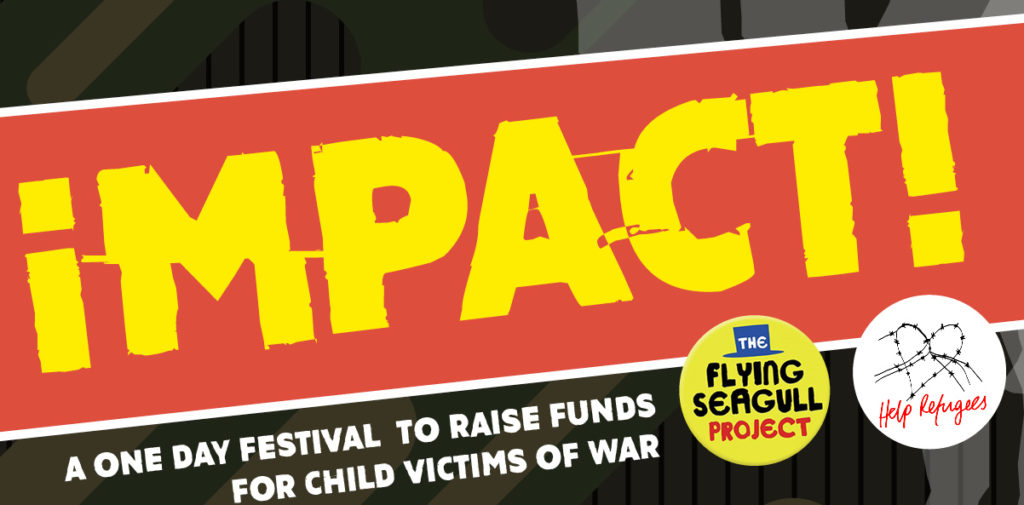 Live sets from:
DRUM MACHINE | TENSHEDS | CHARLIE CARR QUARTET | PEACE ARTISTS
EASY G | CHAPTER 4 | RED LAWRIE (DJ SETS)
Family workshops & activities with DRUM MACHINE
War! What is it good for?
Millions of childrens lives have been destroyed by conflicts all over the world. Drum Machine asks you to join us and help make an impact on the increasing number of innocent lives affected by war.
Get involved with our kid friendly daytime event – 11am – 6pm:
Quality family workshops from DM & friends, art, music and dance.

---
Bookings
Bookings are not currently available for this event.
---
---
Share on Facebook