Saturday 5th May
Goat Girl
£8/£10 [+ 10% booking fee]
Doors open 8pm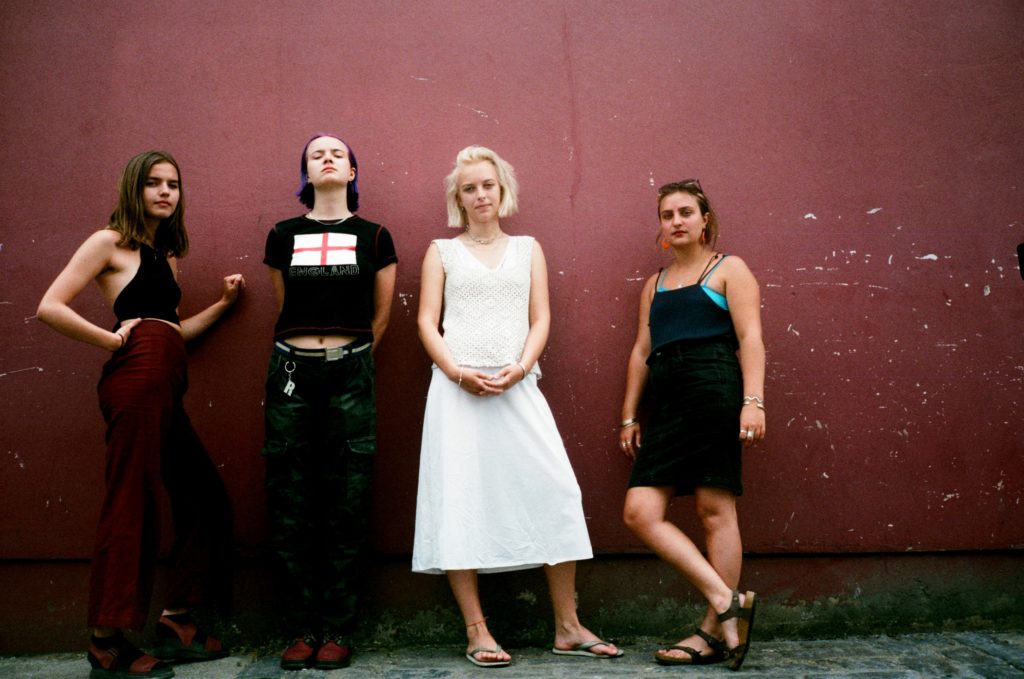 Goat Girl formed a few years ago in South London, the band have been busy on the road for the last 18 months playing with everyone from The Fall to Parquet Courts.
Named after the questionable Bill Hicks comedy sketch Goat Boy ('It's disgusting,' says Clottie Cream, although she's quick to add: 'But I like his social commentary, and the satirical element to what he did,') the band are fresh out of their respective London colleges and a million miles away from everything else 'new' you'll hear right now.
The Bands furious sound represents how it feels to live in this current climate 'There's teenage angst in them,' says L.E.D 'But I think that was inevitable, growing up in London over the last ten years.' All four members of Goat Girl have just turned 20, but their relative youth isn't what makes them stand out. Rather, they feel so compelling because of the way they expertly pick through the holes of so-called millennial culture, not to mention the way the media and government are messing with the minds and future plans of an entire generation
Bookings
Bookings are closed for this event.
Share on Facebook