Friday 1st December
THE GOA EXPRESS
£12 | £14 [+10% booking fee]
Doors open 8pm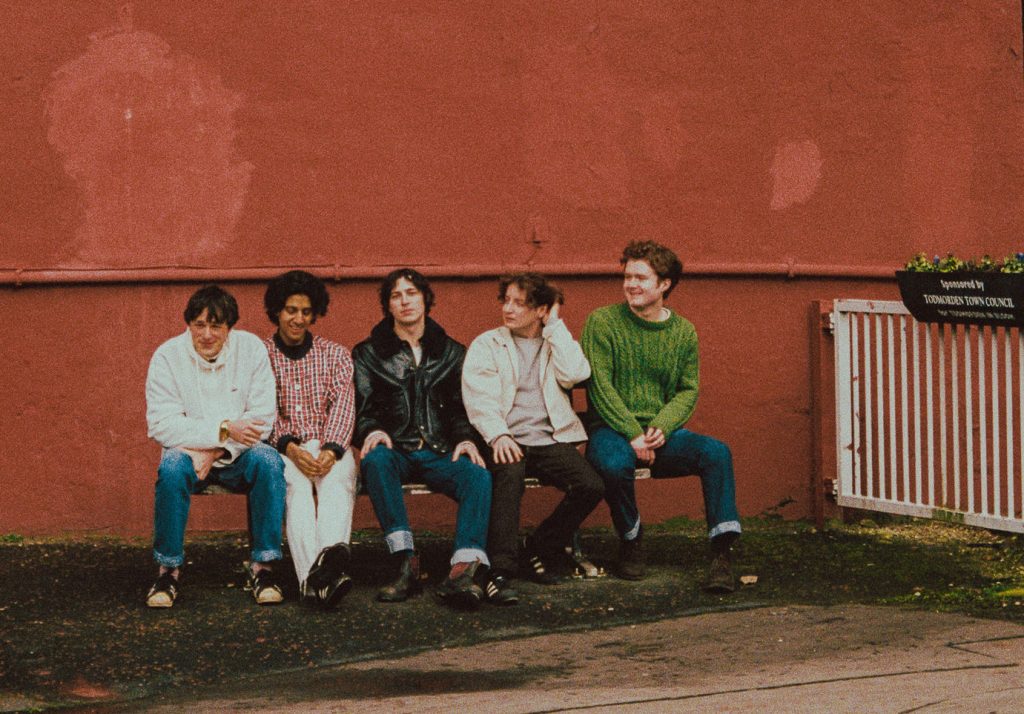 The Goa Express, led by Clarke alongside his brother Joe and best friends Joey, Naham and Sam, met as young teenagers in Burnley. Growing up in the rural shadow of England's industrial north, music was a means of escape and a vessel for friendship. Their shared adolescent experiences (late gigs at The Golden Lion in Todmorden, camping underneath the cliffs at Hebden Bridge) shaped their collective attitudes and behaviours and, ultimately, the sound and spirit of their band.
Post-lockdown, the 5-piece stormed out of the gates with intent. The Goa Express played over a hundred UK/EU gigs in 2022, including stops at Glastonbury, Latitude and The Great Escape.
It was in the immediate wake of their Glastonbury debut that recent single 'Portrait' was put together in the Welsh village of Raglan, with the boys returning to the studio six months later to record Talking About Stuff and Good Luck Charm early in 2023. Both new tracks have seen Ocean Colour Scene's Damon Minchella pairing with Tom Manning on production duties.
There is a sense of melody and a looseness in the music that brings to mind Supergrass or The La's (for the online generation). But it is all delivered with a forward-facing urgency that places the band firmly in the year 2023. Any new young guitar band – especially from the North of England – is naturally cast into a sea of references and comparisons before barely getting a chord out. But in truth, The Goa Express are confidently breaking free of these and taking their own strides towards adding a fresh chapter to the story of modern British guitar pop.
Punctuating their status as burgeoning hometown heroes, The Goa Express can be seen performing to thousands at Burnley's Turf Moor stadium in Bank of Dave, Netflix UK's most watched film upon release week.
---
Do you already have an account with us?
Sign In
Log in if you already have an account with us.
---
---