Friday 22nd February
GNOD + XAM Duo + DJ Red Tin Dave
£8/ £10 [+10% booking fee]
Doors open 8pm – tickets available on the door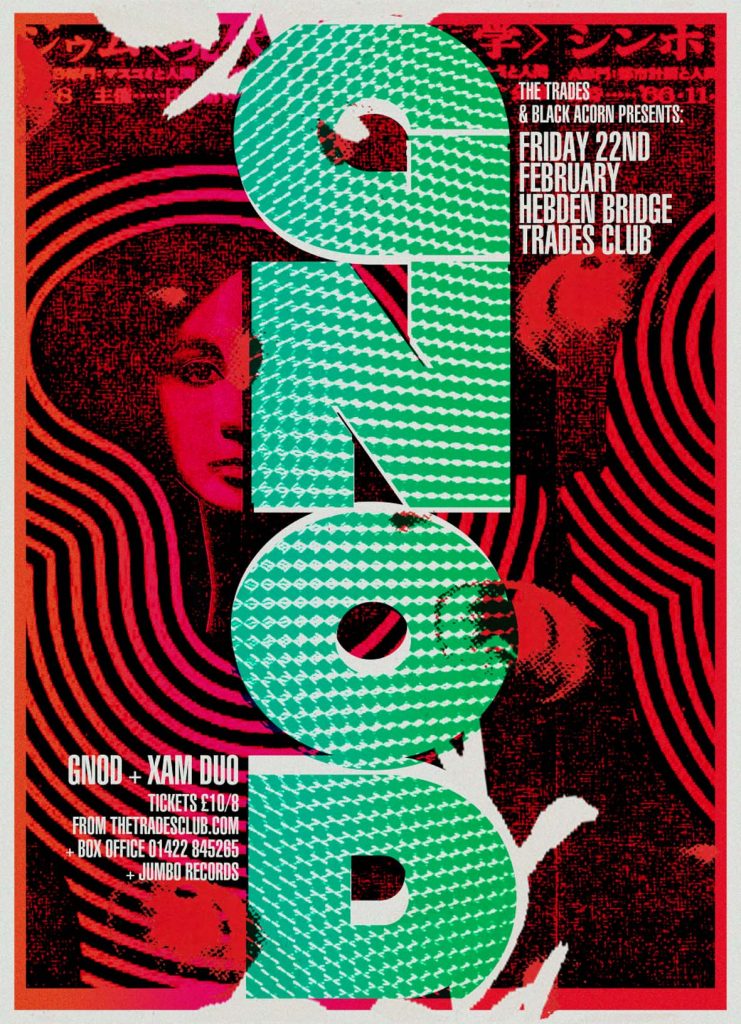 Gnod are a psychedelic noise rock collective from Manchester, England. Since forming in 2006, the group has had an ever-shifting lineup of multi-instrumentalists and vocalists, but some of the group's key members have included Paddy Shine, Chris Haslam, Neil Francis, and Marlene Ribeiro. Along with their roster, Gnod's music has constantly evolved and morphed, ranging from hallucinatory Krautrock-influenced folk to dubby, acid-drenched post-punk. Their music is far more aggressive and darker than most bands associated with the modern psychedelic rock scene, having as much in common with Public Image Ltd. or Swans as with Hawkwind or Guru Guru. The group's lyrics and album artwork often mock religion (particularly on albums like In Gnod We Trust), and are heavily critical of politics and society. Gnod have received acclaim for their immersive performances and installations that involve audience participation, and they have performed at festivals such as Roadburn and the Liverpool International Festival of Psychedelia.
---
Bookings
Bookings are not currently available for this event.
---
---
Share on Facebook