Saturday 19th October
All Is Lost with live Score by Animat
£8/£9 [+10% booking fee]
Doors open 8pm – film starts 9pm [last train friendly] – tickets available on the door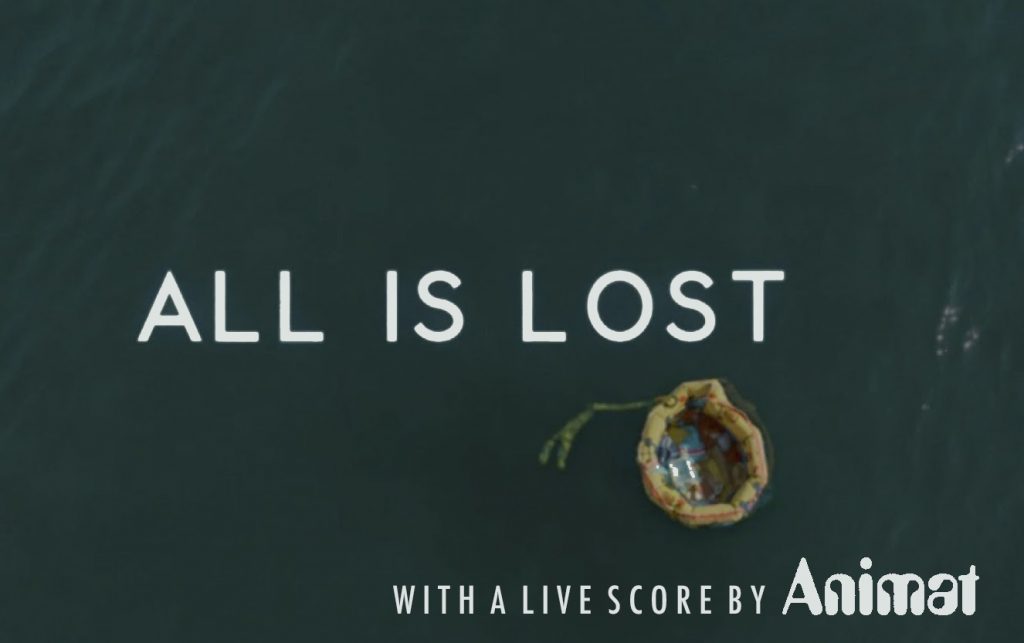 About The Film
All Is Lost is a 2013 survival drama film written and directed by J. C. Chandor, starring Robert Redford as a man lost at sea. Redford is the only cast member and was nominated for a Golden Globe as well as winning the New York Film Critics Circle Award for Best Actor.
Animat have composed and produced a new soundtrack which uses elements from the film's sound effects track in combination with their trademark dub-infused ambient electronica.
'A triumph of pure cinema and wonderful visual storytelling from Chandor, who must now be considered the real deal, while Redford is sublime in what could well be the performance of his career' (Empire)
About Animat
Mark Daly and Michael Harding have been working together as Animat since 2005 and have established a national reputation in the UK for their unique live re-score events, performing at cinemas, festivals and other venues across the country with cult films including Dark Star (John Carpenter), Belleville Rendezvous (Sylvain Chomet), and The Straight Story (David Lynch). They have released albums on the Big Chill, Mareld and Disco Gecko labels, as well as appearing on numerous compilations. They have worked with guest vocalists including Sanchita Farruque, Anne Garner and Lisa Palmer, remixed tracks for Pitch Black, Banco de Gaia, Talk In Colour and Deep Dive Corp among others, and had music used in multimedia projects at Tate Britain and New York's Leverhouse Gallery.
After the show Sunstone DJ's will be playing till close.
---
Bookings are not currently available for this event.
---
---