Wednesday 8th June
ROXANNE DE BASTION with guests Zoe Konez + Jellyskin
£8 / £10 [+10% booking fee]
Doors open 8pm – tickets available on the door
Standing 18+ show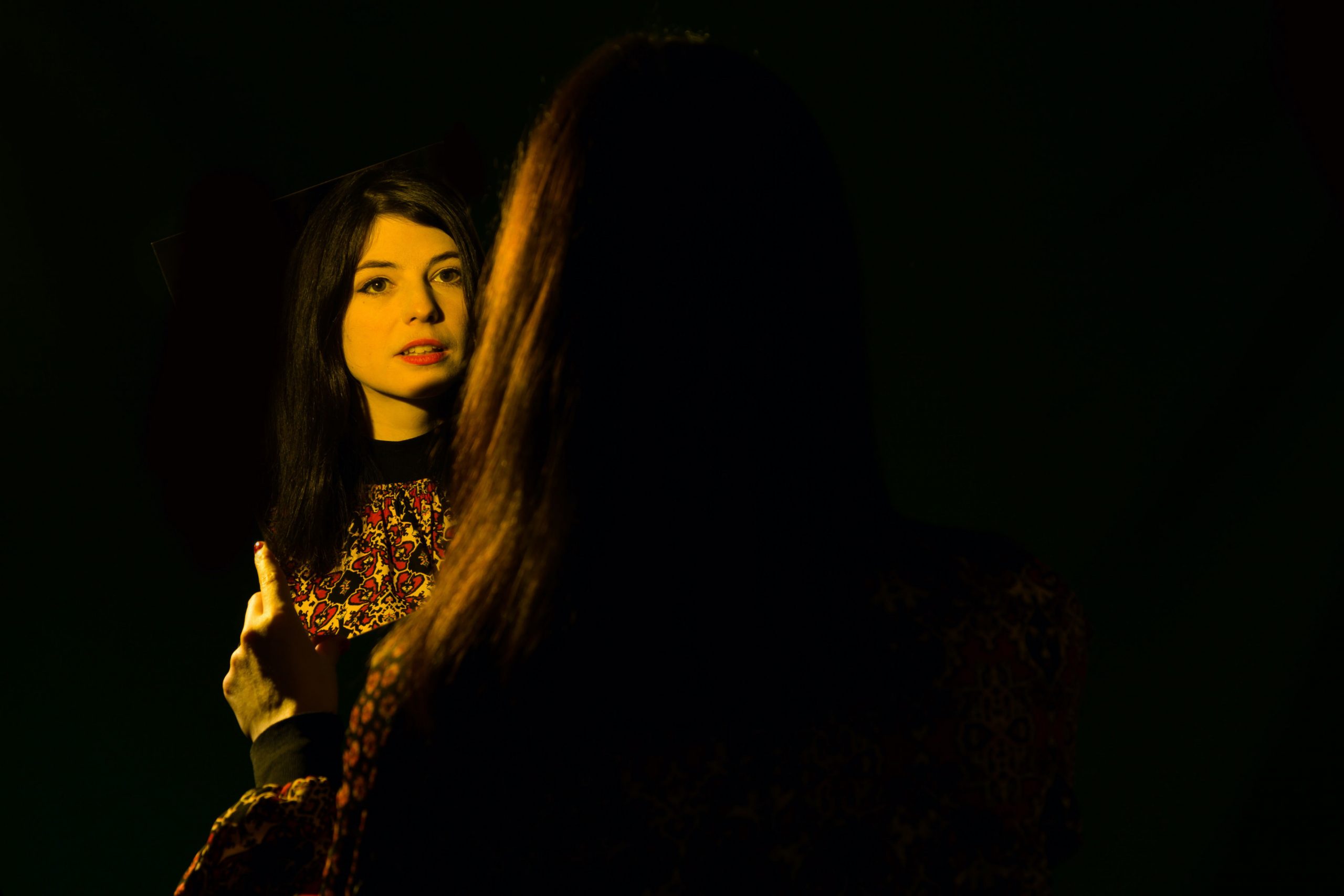 For Roxanne De Bastion, it's been an arduous journey to this point, and one that's required her to keep courage in her convictions in order to succeed. Brought up between Berlin and the West Midlands, she grew up obsessed with The Beatles and Alanis Morissette, and was soon determined to become a musician like her father. To those ends, she left Berlin for London straight from high school and – with no financial support and no contacts in the city – got by balancing hospitality and admin work with the 90-odd solo gigs she played per year across the U.K and Europe. To date, Roxanne has played over 600 gigs, including two USA tours in 2017 and 2018. 
Having built a loyal fanbase, her crowd-funded debut, Heirlooms & Hearsay, arrived in 2017, leading to support slots with Lambchop and the Wainwright Sisters and triumphant shows at Glastonbury and the Cambridge Folk Festival. Meanwhile, Roxanne's remarkably self-sufficient approach was recognised by the FAC (Featured Artists Coalition) who invited her to join its Board Of Directors, advising alongside Imogen Heap, Radiohead's Ed O'Brien, Fran Healy of Travis and Blur's Dave Rowntree. Running conferences and workshops –Roxanne started her own artist-led music conference, From Me To You (another nod to The Beatles) in 2015, which has been growing ever since and has included speakers such as Imogen Heap, Stewart Braithwaite, Anne Catherine Davies, Jeremy Pritchard (Everything Everything) and folk artist Sam Lee – to this day, Roxanne continues to take a suitably hands-on approach in the role.
This spirit of solidarity is referenced in the title You And Me, We Are The Same, reinforcing the idea that – even in an increasingly polarised society – we have more in common than that which divides us. Furthermore, throughout the record, Roxanne purposely tackles political issues through the lens of the individual, in the hope that these personal stories will 'reach people outside of [her own] echo chamber.' Most significantly, the album title references Roxanne's tight-knit relationship with her late father, whom she describes today as her 'best friend.'
A talented singer-songwriter in the vein of Crosby, Stills and Nash, he encouraged Roxanne in her musical career, and remained a vital sounding board until the very end of his life. Roxanne is still awed today at the clear-headed appraisals he delivered, as she played him demos at his bedside. 'The album was a really beautiful thing to have to focus on and to share with him,' she recalls, fighting back tears. 'It's hard when your job involves dealing in feelings, because sometimes you don't want to go there, and obviously that makes it even harder. But my dad was the kind of person who just wanted to be positive, and to keep going, so I couldn't not.'
Prioritising time with her father, Roxanne recorded the album in snatched moments throughout 2019 with producer Bernard Butler (Add note about Roxanne sending Bernard demos). Having reached out to the revered guitarist on the recommendation of a friend, he asked her to send him demos ('the rougher, the better'). Excited by what he heard, he suggested they meet at Bar Italia for a coffee and music chat. it proved a hugely fruitful partnership, with sessions taking place during daytimes at his North London home. 
Thematically, the record proves wide-ranging in its focus, finding Roxanne warning society against repeating past horrors ('Erase', 'Delete, Forget, Repeat'), and ruminating on the perils of underestimating people, inspired by the story of megasavant Kim Peek ('I Remember Everything'). And though the likes of 'Heavy Lifting' and 'Smoke' speak directly to her father, Roxanne is resolute that You And Me, We Are The Same should not be viewed as a 'sad record.'
'When you're confronted with the reality of death, there's a lot of really weird cognitive dissonance going on. Because you want to enjoy the time; you want to make the most of it. So we did. We did amazing things. We still had really great days. Life still goes on…'
This approach is reflected beautifully in a record that ultimately examines what it means to be human, and that does so with the utmost sensitivity. And with it, Roxanne de Bastion has not only done justice to the memory of her late-father but has cemented her status as a vital voice in the singer-songwriter sphere.
---
Bookings are not currently available for this event.
---
---