Friday 30th November
3 Daft Monkeys
£10/£13 [+ 10% Booking fee]
Doors open 8pm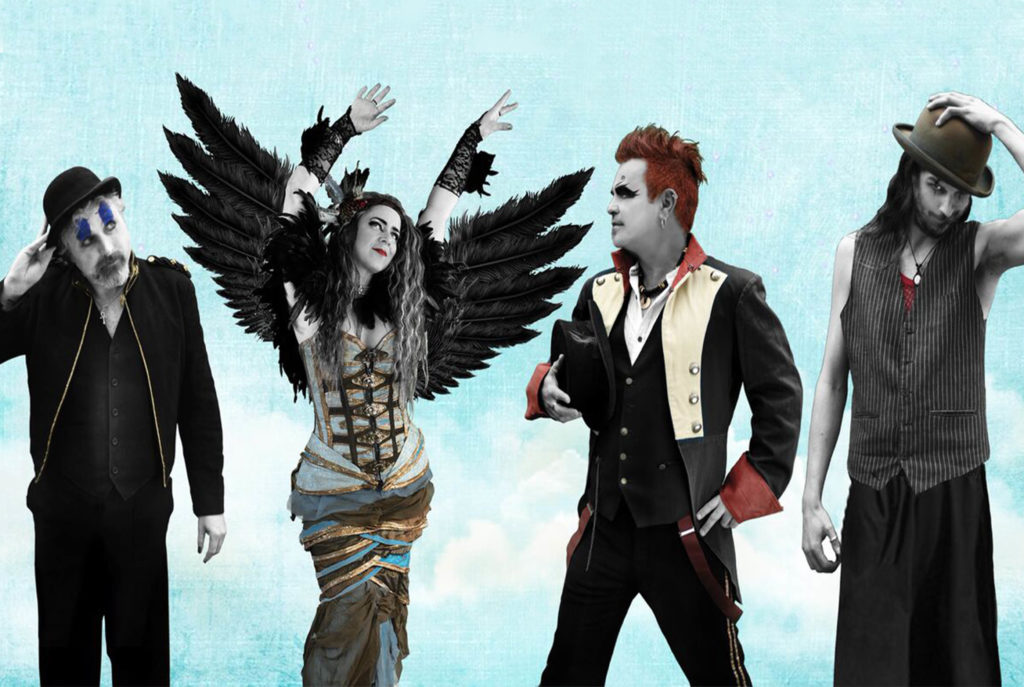 With Celtic and eastern influences, the 3 Daft Monkeys' dynamic style of world folk music reflects the global village in which we now live. Their infectious dancing rhythms lead you through a musical journey of the senses and emotions, and will leave you breathless, enthralled and exhilarated.
After experiencing the band's notoriously energetic live performance at Glastonbury Festival last summer, Mark Radcliffe declared them as one of his 'Highlights of the Festival' on BBC TV coverage, and subsequently invited them to play a session on his BBC Radio 2 Folk Show. The band have also performed a live session with Whispering Bob Harris on Radio 2.
With their quirky and original approach to music, and their passion, intensity and sheer joy of life, 3 Daft Monkeys have gained themselves a large and loyal cult following. Their music is hard to pigeon-hole, mixing and crossing many musical genres from Celtic, Klezmer, Gypsy, Balkan, Latin, Ska, Dub Reggae, Indie, Rock and even a hint of Shostakovich. 3 Daft Monkeys have always maintained an independent and cottage-industry approach to their musical career, and have gained a huge following whilst ploughing their own furrow through the music business, gaining momentum through their live performances and intensive European touring schedule.
With a brand new 4-piece line-up, the band weave enchanting melodies with catchy choruses, virtuoso vibrant fiddle, rhythmic 12-string guitar, 6-string bass, bespoke hand-percussion and 4-part vocal harmonies. Fascinating lyrics of personal and whimsical observations on life, and folk tales both ancient and modern, are told within the swirling layers of their music, all with the essential catchy sing-along chorus.
'Highlight of Glastonbury' Mark Radcliffe BBC2
'Varied and stirring acoustic style.. Outstanding ?ddle work' The Guardian
'A brilliant band… I think this is absolutely amazing' Mike Harding BBC Radio 2
'A veritable melting pot of styles makes a colourful carnival of sound' fROOTS
Bookings
Share on Facebook