Thursday 15th March
Mobius Loop + Avital Raz
£5/£7 [+10% booking fee]
Doors open 8pm – tickets available on the door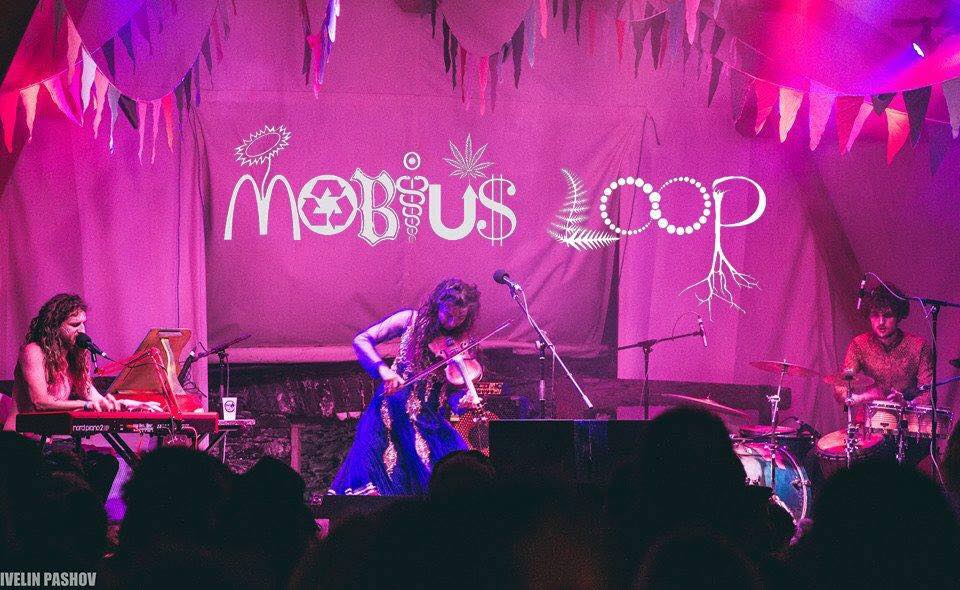 Mobius Loop create gloriously eccentric gypsy folk stories, fusing world music and conscious rap with eruptions of free-form dance charged with an intimately powerful and intense energetic live performance. Mobius Loop are on a mission to raise positive vibrations, projecting an organic co-operative voice for humanist spirituality, vegan philosophy, grassroots philanthropy, true democracy and alchemical magic, in the name of Hemp Redemption and the infinite unknown.
Mobius Loop began on 08/08/08 and so the band are celebrating 10 years in August 2018. Managed and nurtured by singer/songwriter soul mates Alex & Katie, Mobius Loop have independently toured 10 European countries, written over 50 songs, released our 1st album, created sustainable hand-made merchandise, performed at many of the UKs best alternative festivals, graduated together with 1st class honours degrees in Experimental Music from University of Central Lancashire, won VegfestUK's 2016 Vegan Song Competition, collaborated with some phenomenal artists and musicians and have hosted numerous family-friendly donation based music events around the UK promoting creative expression, celebrating diverse community, demonstrating healthy living and galvanising the Hemp Redemption.
Jerusalem-born Avital Raz has recently gained notoriety for her taboo-busting song lyrics. Her latest release 'The Fallen Angel's Unravelling Descent', a collaboration with Keith Angel (producer) was given four stars by RnR magazine and high Praise in Folk Radio UK among other publications
"There is no-one quite like Avital Raz in the world of music right now, and she should be applauded for the intelligence and singularity of her artistic vision. The Fallen Angel's Unravelling Descent is a genuinely original musical statement, full of wise, exotic and gleefully mordant songs that manage to be simultaneously challenging and melodic."
About last year's release 'The Believer', recorded in Scotland with cellist producer Pete Harvey, full of racy tales of sex and politics, The Herald had to say: "Likely to be the most compelling thing you hear all year".Perhaps The Levellers had this in mind when they personally asked Avital to perform solo on The Big Top stage at Beautiful Days Festival.
Bookings
Bookings are closed for this event.
Share on Facebook