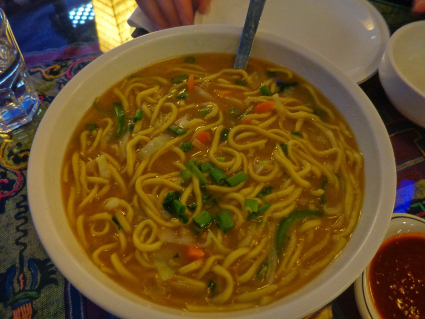 Food is available Tuesday to Friday, 4.30 'til 8pm from Lhamo's Kitchen and Saturday's from 12-7pm with The Real Junk Food Project Cafe, We are very happy to announce that the RJFPC now have a permanent fixture for the calendar as they will be popping up at the Trades on the first Saturday of every month from now on! find out more HERE.
At the moment it is Ngombo's kitchen! – From now 'til August 26th Ngombo will be covering for Lhamo for the holidays, cooking Zambian, African and Oriental food Monday to Friday 4pm – 8pm, for your delectation.
Please check the Menu Board outside the Club for the dishes of the day.
Takeouts also available.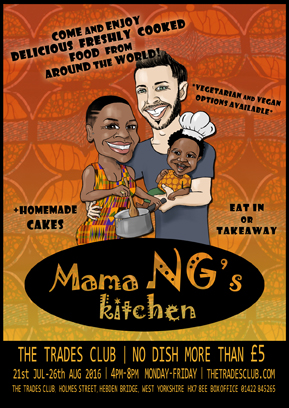 Lhamo's authentic Himalayan and Indian food will have regular evening slots. We are likely to be one of the few places in Hebden Bridge (or even Yorkshire) where you can get this type of cuisine from a genuine Tibetan chef!
Good, cheap, nutritious and locally sourced!
Vegetarian dishes from £3.50 and Meat dishes from £4.50.