Wednesday 25th July
Tom McConville Band
£12/£14 [+10% booking fee]
Doors open 8pm
The Tom McConville band is surely the most entertaining, exciting fourpiece operating on the festival circuit today. Fronted by the incendiary Fiddle playing of BBC Radio 2 Musician of the Year Tom McConville (who Seth Lakeman regards as his biggest influence), this band also feature Shona Kipling, herself a BBC Folk Award nominee, and one of the finest accordion players in the country. Add to that David Newey's 'incredible, unique guitar playing' (BBC Radio 6) and Phil Murray, the man Mike Harding called 'the best acoustic bass player in Britain'. A band force to be reckoned with ! Whilst this band has a backbone in traditional music, you'll hear country, jazz, blues and rock and roll, all being delivered by an acoustic four piece, to the fore with big choruses and a great choice of songs and tunes.
Tom's exceptional voice is brought to one minute they'll be tearing through a heart stopping set of Irish and Scottish reels, the next, you'll be transported to a world of travellers and tradesmen, tricksters and true lovers.
They've played every major festival, arts centre and theatre in the UK and take regular forays to Europe and the crowds throng wherever they go; entertainment, virtuoso playing and sheer enjoyment: The Tom McConville Band.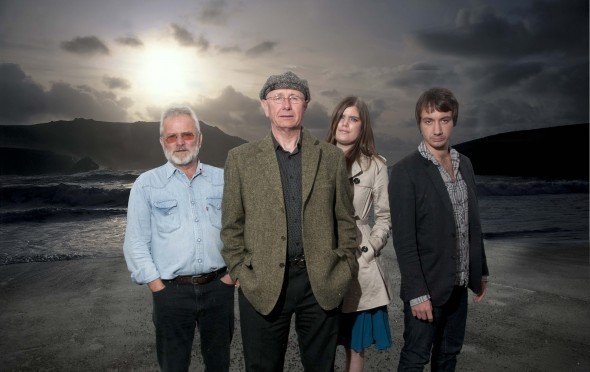 Bookings
Bookings are not currently available for this event.
Share on Facebook