Thursday 21st September
The Coal Porters
£11/£13 [+10% booking fee]
Doors open 8pm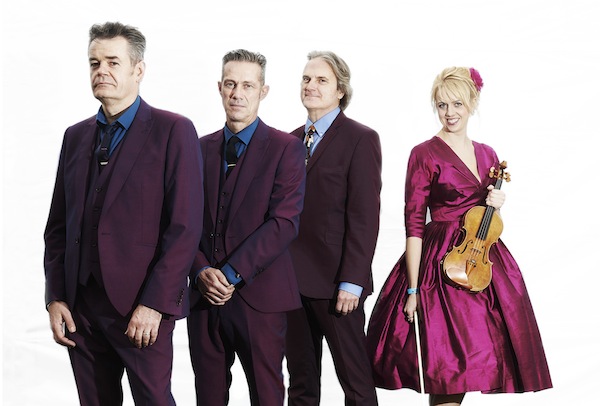 The Coal Porters claim to be the world's first 'alt-bluegrass' act, demonstrating the power of fiddle, mandolin, banjo, acoustic guitar and doghouse bass when matched with four-part harmonies and memorable melodies. They have taken this sound around the world being featured on NPR's Morning Edition in the USA and having recorded a live session for Bob Harris on BBC Radio 2.
The Coal Porters have recorded 6 albums. Their most recent, 'No.6', was produced by folk-rock legend John Wood,
producer of Fairport Convention, Nick Drake, Squeeze and Beth Orton.
'Not your average fish and chips bluegrass, The Coal Porters have expanded their music with broad strokes and fearless execution'. Chris Hillman : formerly of The Byrds and The Flying Burrito Brothers
'Sid Griffin was playing Americana long before it was called that with his Long Ryders and his pioneering spirit lives on in his work with the Coal Porters' Billy Bragg
Great harmony singing and memorable songs that often recall a British Flying Burrito Brothers or a back porch Ronnie Lane
**** Mojo Magazine
The Coal Porters whisk together a hugely listenable cocktail of bluegrass, folk and country **** Uncut Magazine
Bookings
Share on Facebook