Wednesday 26th September
Scott Matthews + special guest Jasmine Rogers
£15/£17 [+10% booking fee]
Doors open 8pm – tickets available on the door
Seated show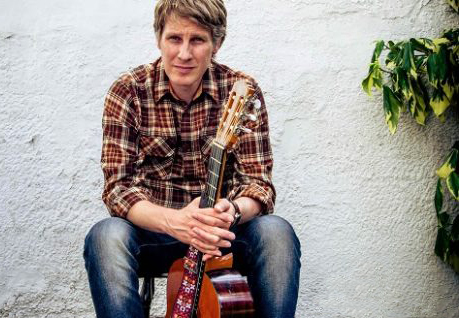 Scott Matthews makes his debut at the Trades Club, performing songs from his new LP The Great Untold.
The ghosts of Paul Simon, Tim Buckley, Nick Drake and John Martyn loom large on a collection that ranks alongside work by some of the world's great singer-songwriters. On his sixth record, Matthews has created songs that are breathtaking in their beauty and audacious in their simplicity.
In many ways, The Great Untold is the start of a new era for Matthews. Since his debut album, Passing Stranger, in 2006, the Wolverhampton-born star of bluesy acoustica has refined his craft. Writing deft and sensitive songs during a trajectory that begin with the ethereal Elusive, The Great Untold marks a new beginning.
The first great arc of his career was completed with his Home duology; a stunning pair of records that reflected on his journey thus far. The Great Untold is the sound of a man moving on. Matthews is recently married, soon-to-experience fatherhood and has new hopes and fears, new stories to tell. 'After Home Part 2 was finished, I was looking to move forward by marrying harmony with my experiences since the last record. The plan to write an acoustic record has always been there. And finally the time is right to do that.'
Matthews has tested himself as a songwriter. The absence of a band means he is vulnerable and exposed. But, in many ways, it was ever thus. He started as a soloist and is ready to fly alone. It opens new possibilities, a different type of challenge. 'It takes me out of my comfort zone and has made me test myself. I've pared it down to guitar and vocals. At the beginning, there was nobody else. It's time to surprise myself. It's time to go back to my own world. I've gone full circle.'
---
Bookings
Bookings are not currently available for this event.
---
---