Saturday 21st July
The Trades Club, Hebden Bridge
Tor Fest presents: Experimental Yorkshire
£13/£15 [+10% booking fee]
1pm – 2am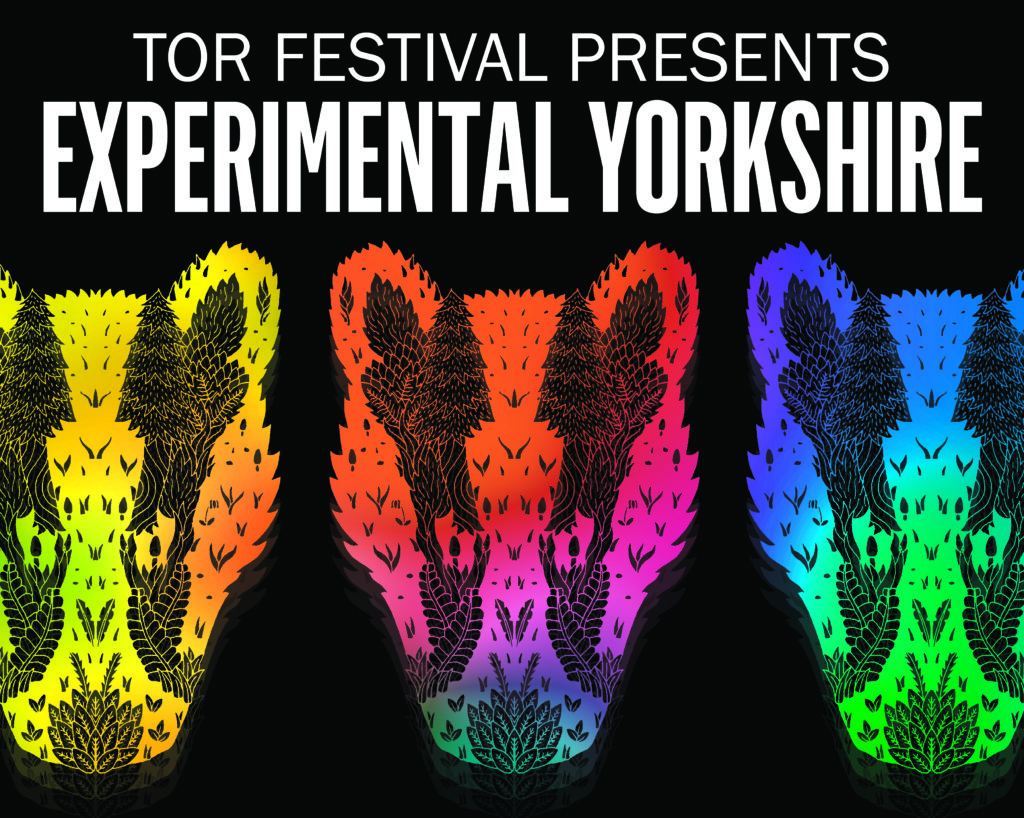 New Zealand based label End of the Alphabet Records have teamed up with Vibracathedral Orchestra's Neil Campbell to produce a new compilation release exploring Yorkshire's underground music. This Tor Festival is a celebration of the release which will be available at the show.
Cherry Styles
Cherry Styles is founder of Synchronise Witches Press, championing new writing by women and distributing experimental work from around the world. She is ½ of Tina, Synchronise Witches Press, championing new writing by women and distributing experimental work from around the world. For this show she will be striking out on her own.
The Slowest Lift collaboration with Noel Meek
The Slowest Lift is the acclaimed collaboration between improvising chanteuse Sophie Cooper and experimental artist Julian Bradley (Vibracathedral/The Piss Superstition). For this special show they are joined by New Zealand synth twister Noel Meek who runs End of Alphabet Records.
Bridget Hayden
Iconoclastic guitarist and singer. Her solo sets range from skeletal blues to walls of noise.
Hawthonn
Acclaimed Leeds duo who are now hooked up with New York label Ba Da Bing, home of some of Natural Snow Buildings biggest releases. Like NSB, Hawthonn fuse folk and drone to explore the darker side of old tradition.
Yol
A singular explorer of sound, fearlessly confrontational expansions of the possibilities of music. Passionately breaking boundaries and rules.
Foldhead
Energised experimental music, weird in an honest way and never pointlessly noodling but pushing it all out front. Formerly a member of Smell & Quim and one half of Early Homids.
Andie Brown (aka These Feathers Have Plumes)
Versatile sound artist, producer and composer, recently relocated from London to God's own county,
Ashtray Navigations
Operating in the twilight world between garage rock and experimental music, Ashtray Navigations have been going since the early 90s and never stop innovating and rocking out in the fuzziest ways possible
Mel Delaney and Anna Peaker
What promises to be a very special collaboration Northern synth manglers Mel Delaney (Ashtray Navigations) and Anna Peaker. Expect electronic music to be dragged somewhere new
Richard Youngs & John Clyde Evans
A rare live duo outing from two of the most enigmatic and elusive personalities in British experimental music. It would be impossible to predict what will happen or even what genre(s) they will be working in. Will it be disco, pop, noise, rock, techno or something else?
Bookings
Share on Facebook