Thursday 16th November
Ewan McLennan
£10/£12 [+10% booking fee]
Doors open 8pm
Seated show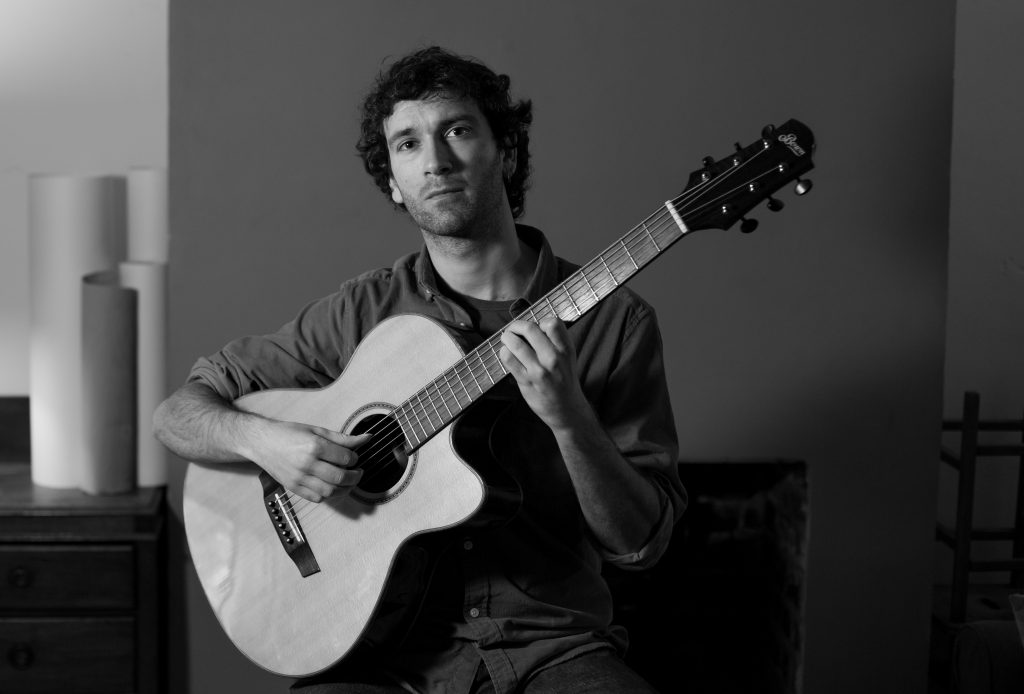 Ewan McLennan has come to be known as a guitarist at the very forefront of his generation, a troubadour, balladeer and storyteller, cut in the old style; a singer that can move audiences with his passion and pathos and a songwriter for whom social justice, is still a burning issue. From a BBC Horizon Award for his debut album to his performances on the iconic Transatlantic Sessions, recent years have been marked by numerous awards and accolades for his music.
Ewan's most recent project entitled 'Breaking the Spell of Loneliness' , a collaboration with renowned author and journalist George Monbiot, seeks to use music and word to open up the issue of loneliness. Their UK tour and concept album have received wide acclaim and been featured widely, including live appearances on BBC 2's Newsnight, BBC Radio 4's Front Row and BBC Radio 3's In Tune.
'Breaking the Spell of Loneliness is a powerful, poignant set' **** Guardian
Alongisde this latest project, in 2017 and into 2018 , Ewan will be continuing his solo touring, performing songs from previous albums, as well as new material, both self-penned and traditional workings.
'McLennan continues his evolution into a major figure on the folk scene. An artist whose music lives and breathes.'
**** Songlines
Bookings
Share on Facebook