Thursday 15th June
Erin Rae & The Meanwhiles
£10/£13 [+ 10% booking fee]
Doors open 8pm
Seated show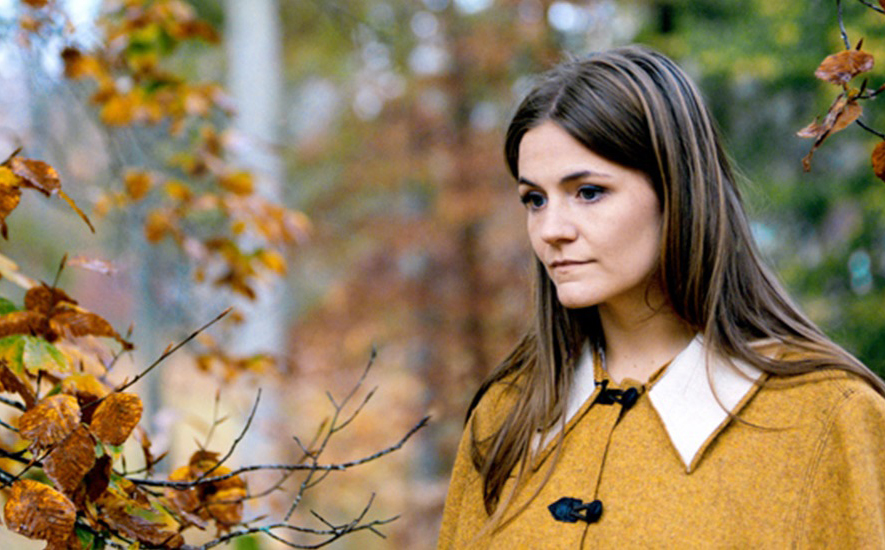 Erin and company recorded their full-length debut, 'Soon Enough', during an inspired two days in west Nashville.
The group played live, tracking their parts together to capture the spirit of their concerts.
There was no studio wizardry, no click track, no digital enhancement.
Instead, the album which Erin co-produced with Michael Rinne, Rodney Crowell's touring bassist, serves as a gorgeous,
no-frills polaroid of 'Erin Rae and The Meanwhiles' sound, a sound they've been sharpening, ever since the release of their 'Crazy Talk' EP in 2010.
During the five years that separate 'CrazyTalk' from 'Soon Enough', a lot of life was lived. Erin's songs tackle all of it, the changes, challenges and celebrations that come with a life dedicated to art. There are songs that deal with mental illness. Songs that deal with the importance of staying present. Songs inspired by childhood, adulthood and all the lovers and co-conspirators you meet in between.
The present wouldn't be possible without the past. Released in September 2015, 'Soon Enough' bridges the gap between the two, taking its inspiration from both places. This is new music for old souls.
'With a voice that swoons and soothes, Erin Rae makes smooth-edged music for Sunday afternoons.
Her arrangements anchored by pedal-steel guitar and the steady strum of an acoustic guitar may be rooted in
modern-day indie folk, but the songs themselves rustle up comparisons to Joni Mitchell and Jackson Browne,
two likeminded singers whose music packs a punch without breaking a sweat.'  ROLLING STONE
'Singer/songwriter Erin Rae has one of those languid, honey-soaked voices that feels, much older than its years and wouldn't feel at all out of place among the Ladies of Laurel Canyon, if she hadn't been born 40 years too late.
In terms of contemporaries, Rae could be likened to Laura Marling and, on the male side, Andrew Combs. That's some pretty good company, right there.' BLUEGRASS SITUATION
'Erin Rae brings a refreshing, young perspective to the predictable Americana genre without pretension. Although she has spent most of the last year collaborating with other Nashville artists, her solo work stands out in a sea of endless singer-songwriters. Erin Rae has stood out as a hidden gem in plain sight, and one that will likely only attract,
more attention and praise through this coming year.'  WIDE OPEN COUNTRY (10 Rising Female Country Artists You Should Follow)
Bookings
Bookings are not currently available for this event.
Share on Facebook