Sunday 18th June
Bruce Barthol (Ex-Country Joe and The Fish) + C.P. LEE (Albertos Y Lost Trios Paranoia)
£9/£11 [+10% booking fee]
Doors open 7pm
Seated show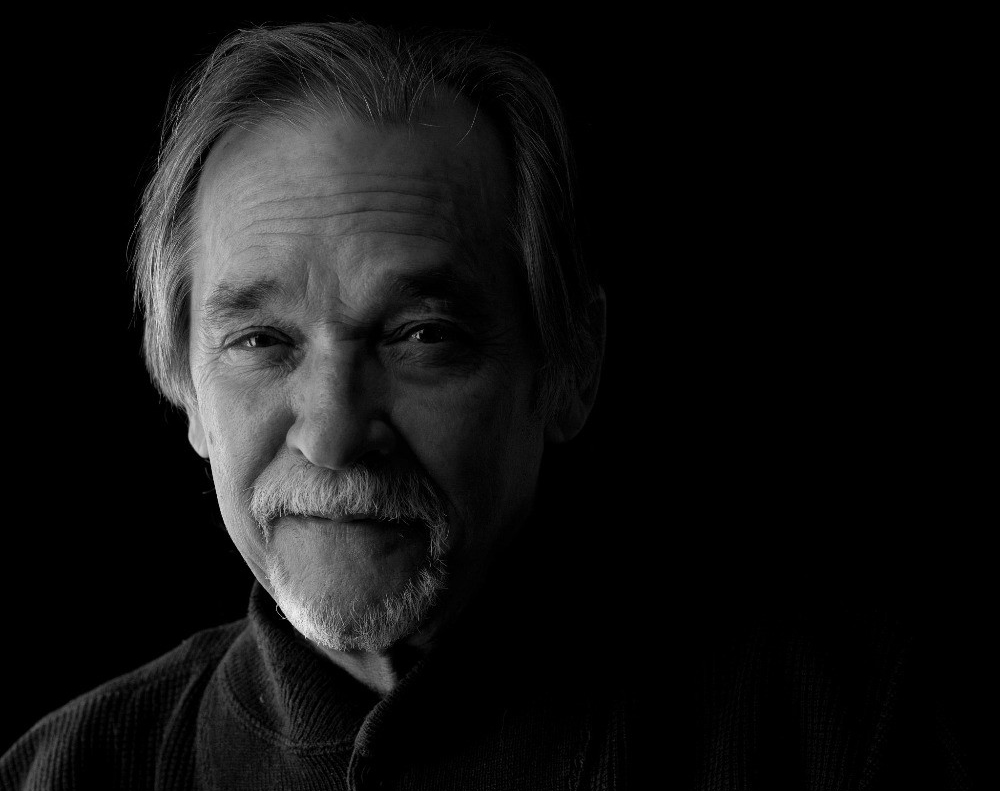 Bruce Barthol, was the original Bass player with USA psychedelic rock legends, 'Country Joe and The Fish'
and appeared at the Monterey Festival and on all of their seminal albums.  By 1969 Bruce had left the USA to 'dodge the Vietnam war draft' and came to Great Britain, where together with Gary Petersen and Phil Greenberg, two old friends from  Berkeley, California, put together the band 'Formerly Fat Harry', who eventually signed to Pink Floyd's management company and recorded for Harvest Records.
Monterey Pop Festival, held over the weekend of 16th – 18th June 1967, was the first of the major rock festivals ever held. A seminal event during 'The Summer of Love', it featured performances by artists that would shape the history of rock music and affect popular culture from that day forward.  This was the first time that the County Fairgrounds in Monterey, California, were used to showcase rock music and ultimately it formed the blueprint for the 'Woodstock' Festival of 1969.
Now embarked upon a solo career, using his five decade-old experiences in what he calls 'A Life In Songs, A Work In Progress' and following the 50th Anniversary of the 'FSM Free Speech Movement', it's the story of his life in the songs he's written ; they weave a biography throughout the performance of songs old and new, including classics from the Country Joe and The Fish years.
Telling tales of his battles with the 'draft' and his years in England that took him 'from the land of the psychotic to the land of the neurotic' Humour is one of the most powerful tools in politics and Bruce knows exactly how to wield it.  The underlying message, however, is straight out of Bertolt Brecht ; 'the purpose of art is to make revolution'  That's as true now as it was in 'The Summer of Love 1967'. The spirit of the age and Monterey lives on !
website www.brucebarthol.com
C.P. LEE (Albertos Y Lost Trios Paranoia)
Christopher Paul 'C.P' Lee is a writer, broadcaster, lecturer and performer who started playing in the North West folk and beat clubs of the 1960s with his band 'Greasy Bear' and became a lynchpin of the punk rock explosion with his next band 'Albertos Y Lost Trios Paranoia'.
C.P also works as a music journalist 'When We Were Thin' 2007 is a personal memoir in which Lee recounts, how he produced one side of the first Factory Records release, ate muffins with Andy Warhol, drove a table with 'Wreckless Eric' and was 'Elvis Costello' for a day !
C.P's other works include books about Bob Dylan, one of which, 'Like The Night (Revisited)', focuses on the shout of 'Judas' aimed at Dylan at his Manchester Free Trade Hall performance in 1966, which was the climax of Martin Scorsese's documentary of Dylan, 'No Direction Home'. Another book, 'Shake, Rattle & Rain' is adapted from his PhD thesis on Manchester music-making.
He became a course leader in film studies and senior lecturer at the University of Salford and successfully continues writing and presenting talks as well as documentaries for BBC Radio and Television. Since 2004 he has also been a co-trustee of the Manchester District Music Archive.
website cplee.co.uk
Bookings
Bookings are closed for this event.
Share on Facebook