Sunday 18th October
Ron Sexsmith [solo acoustic performance]
+Trevor Moss & Hannah Lou
£24 / £26 [+ 10% booking fee]
Doors open 7.30pm
Seated Show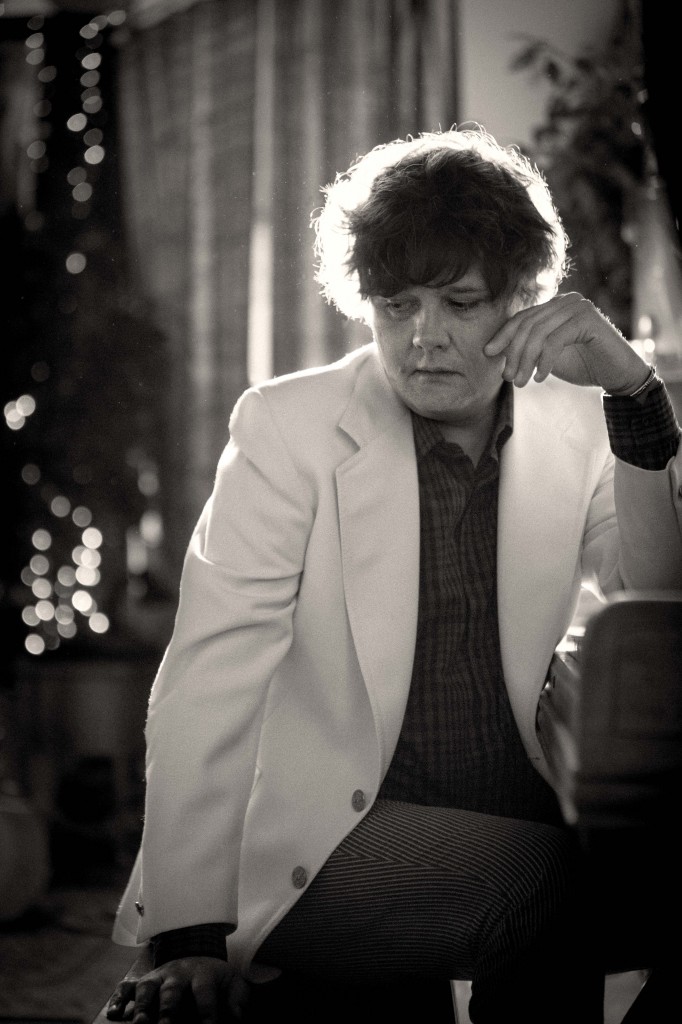 For Ron Sexsmith, there's always a trigger to an album, something that sets in motion the songs he's writing not exactly as a concept, but certainly a theme or feel. His last album, Forever Endeavour, was born of a health scare while its predecessor Long Player, Late Bloomer was born of disillusionment. 2015's Carousel One, however, finds Sexsmith in surprising territory for a man often pegged as a downbeat balladeer: he's actually contented.
"Oh I hope so. Long Player was quite a grumpy record," Sexsmith says. "It was uptempo musically but lyrically… not so much. I didn't realize until we were putting the songs together for Carousel One that this would be more outgoing, there's a lot more humour. I mean, there's even a smiling picture on the cover, which I've never had before. I just hope it doesn't scare the children."
Self-deprecating almost to a fault, Ron has been a critical success ever since his self-titled debut back in 1995, winning the admiration of major league songwriters such as Elvis Costello and Paul McCartney along the way. Commercial success, however, has not been so forthcoming for the boy from the blue-collar town of St. Catharines, Ontario.
"Well," he chuckles, "I guess I was chasing stardom at one point, but then I stopped. To be honest, I think the lack of commercial success has been more annoying to the folks around me. I sometimes get people saying 'Why aren't you playing stadiums?' Well, it's certainly no mystery to me why I'm not. It's just not that kind of music. I really didn't expect the Long Player album to do as well as it did either. Not that it sold like "Lady Gaga" but it did do pretty well for me. It even led to us headlining the Royal Albert Hall in 2013. My career was given a much needed kick in the pants which I didn't see coming. I thought those days were gone for me, but it definitely reawakened a dormant fan base, especially in the UK. Since then, I feel like I've got my career back."
Long Player, Late Bloomer was a big, glossy sounding album, helmed by fabled producer Bob Rock, which Sexsmith followed up with the more acoustic Forever Endeavour in 2013. Carousel One however, sits somewhere between, with fulsome production but minus Bob Rock's airbrushing. The result is a warm, deeply involving set of songs that showcases Sexsmith's great empathy and occasional sentimentality, but also his often-overlooked playfulness. Although the sound and feel are inspired by '70s albums from the likes of Phoebe Snow and Gerry Rafferty, it's a record that sounds very fresh and modern.
"That may be because of how quickly we made it," the singer explains. "I only had the musicians for five days so we recorded 16 tracks in that time. We were recording within 10 minutes of me walking in the door. I've never been a fan of being in the studio, but I do love it when the music is actually happening, and those were action-packed days."
Producer Jim Scott – introduced to Ron by mutual friend Kevin Hearn from Barenaked Ladies – assembled a seasoned band to play on the album: bass player Bob Glaub, whose previous clients include John Lennon, Lucinda Williams, Jackson Browne, Warren Zevon, Dolly Parton, Graham Nash and hundreds of others; guitarist Jon Graboff (John Lee Hooker, Dr John); drummer Don Heffington (Bob Dylan, Emmylou Harris, Lone Justice); and keyboard player John Ginty (Dixie Chicks, Whiskeytown, Neal Casal, Matthew Sweet).
The relaxed atmosphere undoubtedly spills over into the songs, particularly on the rockier tracks such as 'Getaway Car' and 'Can't Get My Act Together'.
"I've been sort of pigeonholed as a balladeer which I never really understood," Ron says, "maybe I'm not as convincing when I try to 'rock out' sometimes. At home I listen to mostly '50s radio, I really love the way those songs kinda swing and so that's what I was trying to do on 'Getaway Car'."
Carousel One (named for the luggage retrieval belt at Los Angeles airport where bags off Toronto flights are delivered) is probably Sexsmith's most diverse album, another "happy accident". Songs like 'No One' came from the idea of attempting to write in the vein of Roger Miller. Opening track 'Sure As The Sky' originated as a folky campfire song but it turned into more of a folk/rock number.
"I was writing that one and thinking of how Judy Collins did the song 'Turn! Turn! Turn!' before The Byrds had recorded it and how they went and turned it into something more anthemic"
 'Saint Bernard' meanwhile, is a tribute to an anonymous family dog from a photograph picked up in a second-hand shop by Ron's wife, Colleen. It's the perfect example of how he can make even a wistful, nostalgic song turn with a touch of humour, equating the dog that saves him as his own personal minibar.
"They've always been my favourite type of dog. I was sitting in the kitchen one day playing guitar, I had this melody but no lyrics, so I looked up at the picture and just started singing the opening lines. I guess the album is kind of a travelogue of music that I like which was mostly a happy accident"
So, here's to happy accidents; raise a glass to Ron Sexsmith's Carousel One and his new-found contentment.
Husband and wife duo Trevor and Hannah-Lou sound like a classic folk band from the oft-forgotten days of the early 70s underground. The real thing….sounds like the harvest itself coming in to bloom. -ARTROCKER
With the soft thrum of their acoustic guitars holding up their angelic vocal narrative, there's so much harmony here that you forget about how discordant everything else is outside the beautiful world they've built. -NME
British post-folk on a quest for acoustic Eden.. rousing in their melodies, the duo's falsetto harmonies inter-twine with infectious inimacy. -MOJO
---
Bookings
Bookings are not currently available for this event.
---
---