2018 membership is now available at half-price £12.50 waged, £5 low-waged or concessions! Download the half-price form at the bottom of the page.

2018 Membership is £25 waged and £10/low-waged and is valid 'til January 31st 2019.
As a socialist members' co-operative we are literally nothing without our members. Our members legally own the club. We are in it together – from campaigning to community activism to music. The Trades Club thrives because of our members – they are activists; campaigners for community and socialism, and passionate about music. We rely on them; from the tireless members of the Committee, to the Door Volunteers, to the people who pop in and do a bit of carpentry or sewing or plumbing for us.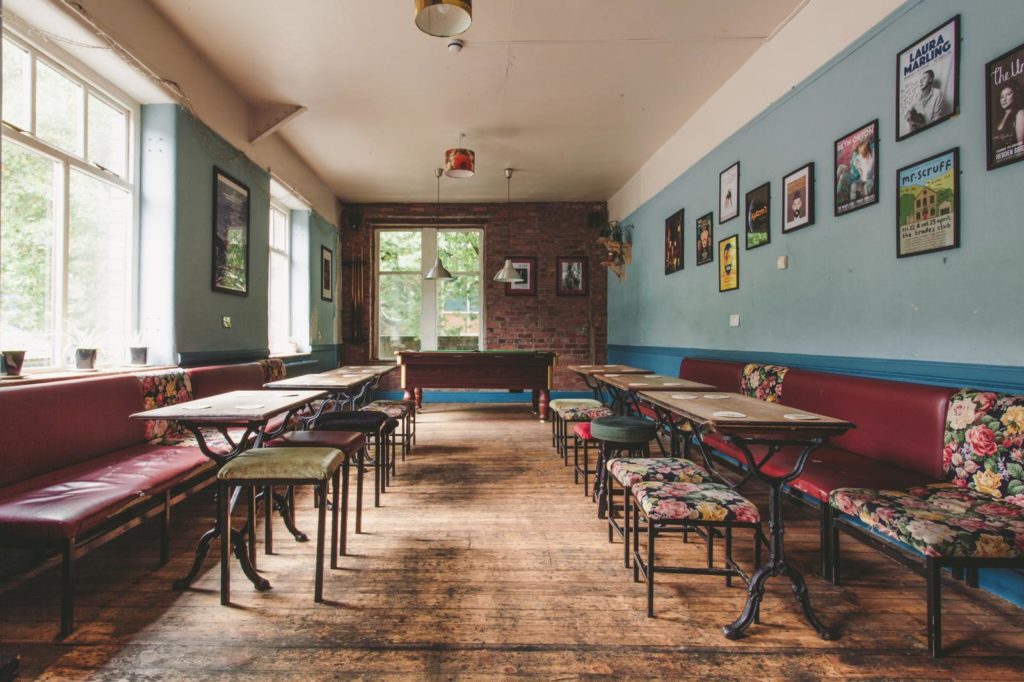 Why Should You Join?
You'll save lots of money for a start, you'll pay less for concerts – Members pay a discounted price which is usually £2 or £3 off the standard ticket price. Drinks are cheaper from the bar, too!
You'll receive a weekly email, which is also how we announce some of the really big shows – so as a member you'll hear about them before anyone else.
You'll be in touch with all the other Trades' activities – Guitar Group, Chess Club, Circus Skills group, Qui Gong exercise session, Home Education group, Campaign meetings & more.
You'll become one of the most important people in the club – a member. The Trades is owned and run by its members.
2017 membership total was 880.
We elect the Committee which is responsible for running the club.
If you would like to become a member of The Trades Club you can fill in a form when you come to the club. Or we have an online membership form available below that you can print out, fill in and mail back to us at the address above with a cheque made payable to the Trades Club or email it to [email protected] and pay by bank transfer to the account below. If you are renewing your membership in this way, please remember to return the renewal form sent to you & let us know you have paid by bank transfer.
The Co-operative Bank
PO Box 250
Dell House
Southway
Skelmersdale
WN8 6WT
Account Name: Hebden Bridge Trades Club LTD
Account Number: 65808797
Sort Code: 08 92 99
Please do not use bank transfers for any other payment.
2018 Membership forms available here