Wednesday 29th September
Thomas Truax + special guests
£8 / £10 [+10% booking fee]
Doors open 8pm
Seated 14+ show – under 18s must be accompanied by a responsible adult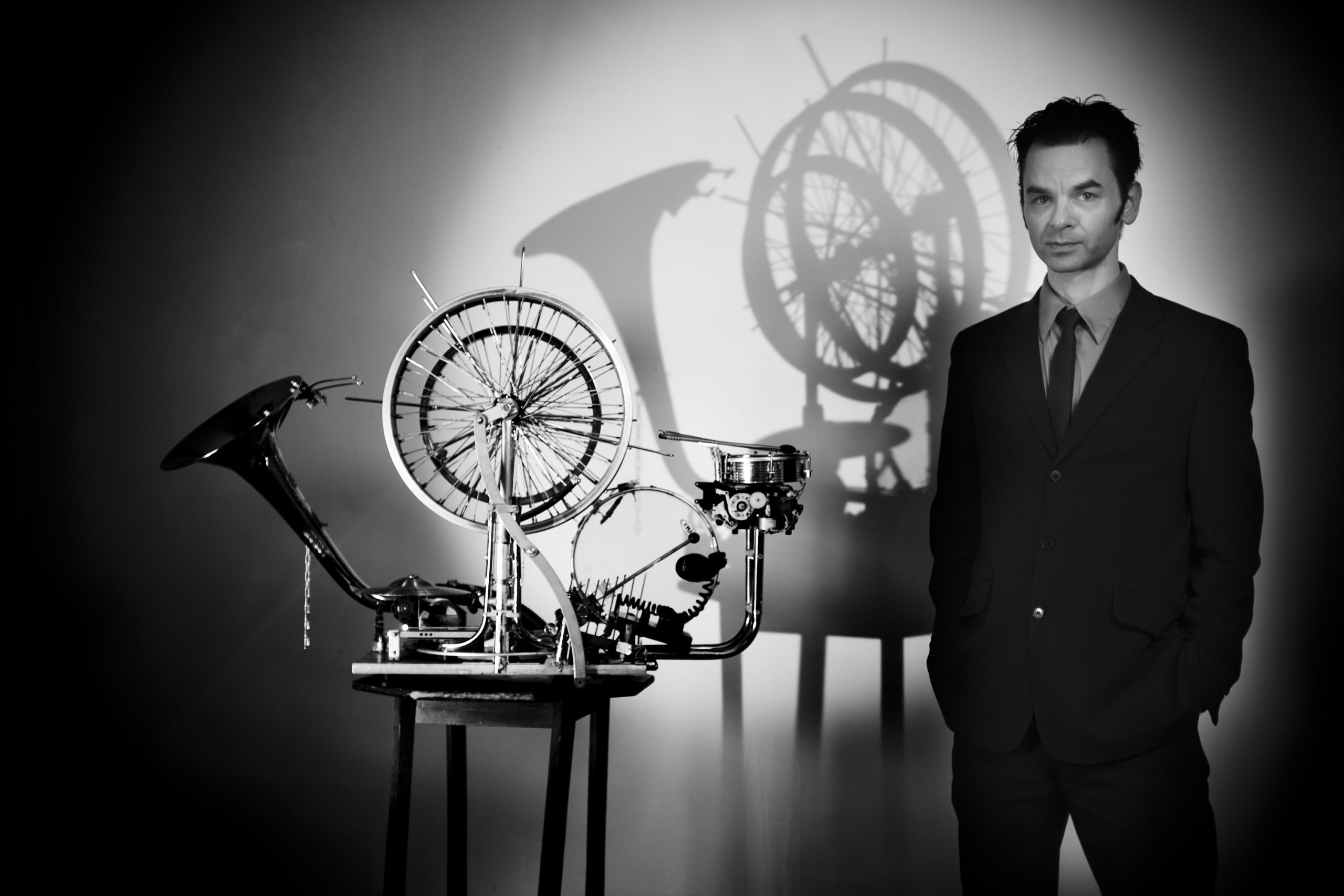 Merging a fevered imagination and solid songwriting with a mad scientist's brain for weird gadgets, American singer Thomas Truax is a true one-off.
He is known for his unique self-made instruments including a motorized drum machine made of bike wheels, spoons and other found items called 'Mother Superior' and a souped up Gramophone called 'The Hornicator' After riding the tour/album/tour cycle perpetually over nearly two decades with these 'band mates', Truax decided it was due time to dedicate himself to expanding the menagerie with some new musical contraptions, some of which he will be previewing in upcoming live shows.
Thomas crafts rich, poetically evocative songs about insects, trees, technology, and a lifelong obsession with things lunar, including various reasons 'Why Dogs Howl at The Moon'. His nine studio LPs include highly-rated covers album 'Songs From The Films Of David Lynch'. Notable supporters and collaborators have included Jarvis Cocker, Duke Special, Richard Hawley, Bob Log III, and the late author Terry Pratchett.
'Endlessly inventive and creative…A show not to be missed!'  Oxford Times
'They broke the mould when they made Thomas Truax. A former magician, occasional performance poet and irrepressible inventor of automated steampunk instruments with names like The Hornicator and Sister Spinster, he's a captivating performer, with a touch of Tom Waits or David Byrne's ability to drag you bodily into an off-kilter world. And he has the tunes to back up the attitude. In fact, amid the gleeful sonic invention it's easy to miss how good his songwriting can be'  James Eagle, Morning Star
---
Bookings
---
---