Thursday 28th September
THOMAS TRUAX + special guest MAYSHE MAYSHE
£8 | £10 [+10% booking fee]
Doors open 8pm – tickets available on the door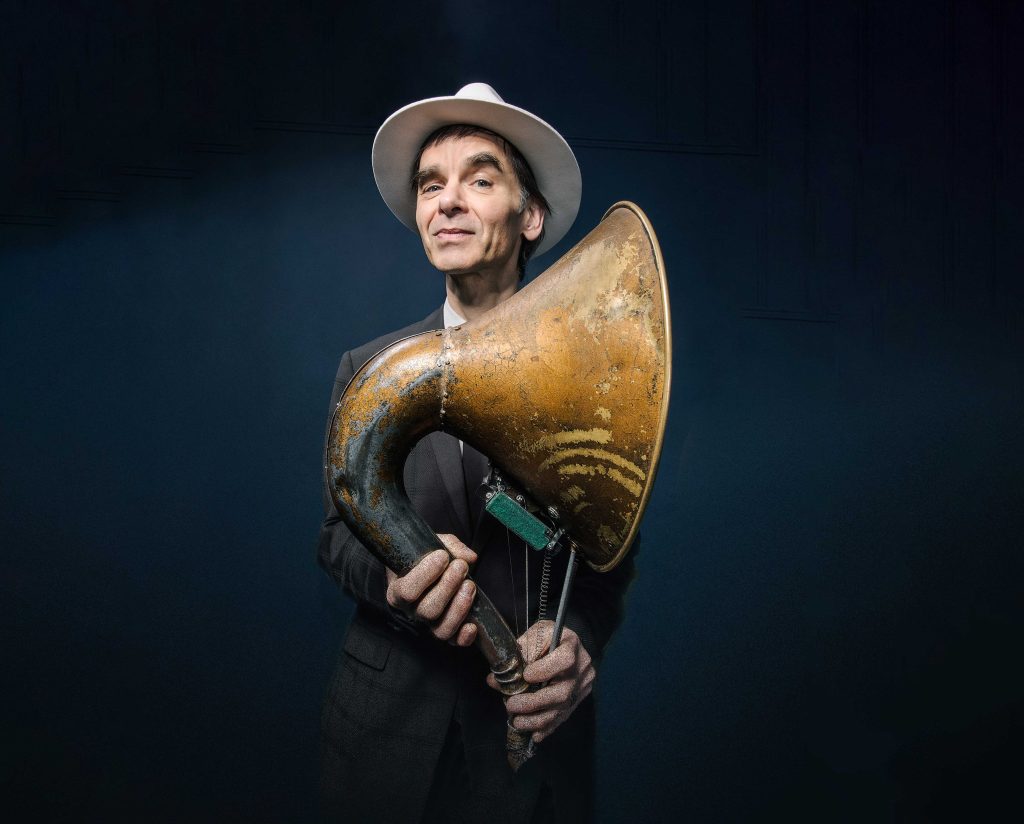 Merging a fevered imagination and solid songwriting with a mad scientist's brain for weird gadgets, American singer Thomas Truax is a true one-off.
He is known for an array of unique self-made instruments including a motorised drum machine made of bike wheels, spoons and other found items called 'Mother Superior' and a souped-up Gramophone called 'The Hornicator'
But don't let the novelty fool you. He is also a talented guitar player, storyteller, and performer who crafts rich, poetically evocative songs about insects, trees, technology, love, and a lifelong fascination with the Moon. His music evades easy pigeonholing as his songs flit between art rock, post-punk, and a distinctive brand of surreal Americana.
His ten studio LPs include highly rated covers album Songs From The Films Of David Lynch.
A new full-length, Dream Catching Songs, featuring the renowned drummer Budgie (Siouxsie & the Banshees, The Slits, The Creatures) playing along with Mother Superior, has been garnering rave reviews with its poignant, sometimes tender, often raucous songs.
Though Thomas usually performs solo, other notable past supporters and collaborators have included Jarvis Cocker, Duke Special, James Smith of Yard Act, Richard Hawley, Bob Log III,  the Dresden Dolls and the late author Terry Pratchett.
'Endlessly inventive and creative…A show not to be missed!' Oxford Times
'Truax is shaping up nicely as one of the great rock eccentrics.' UNCUT
Mayshe-Mayshe's music blends dreamy art-pop with rich storytelling, skittering percussion and infectious melodies. Her deceptively simple songwriting – at once universal and deeply personal – incorporates choral vocals, vintage synths and the occasional hairdryer. Mayshe-Mayshe's live performance is a dynamic live-looping set of soft, spare rhythms and intimate vocal harmonies that build into deep oceans of sound
---
Bookings are not currently available for this event.
---
---