Thursday 10th October
The Magic Gang  + Treeboy & Arc + The Lounge Society
£13/£15 [+10% booking fee]
Doors open 7pm – tickets available on the door
14+ show – under 18s must be accompanied by a responsible adult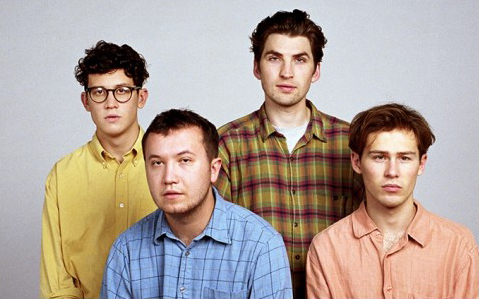 "Britain's best new guitar band" – The Times
The Magic Gang are a Brighton four-piece weaned on Weezer, The Beach Boys and The Beatles. Their songs breeze along idly, their amiable guitar-playing tethered by enough craftsmanship to stop things slipping into tedious slackerdom, and enlivened by the band's keen ear for texture: fuzz is judiciously deployed, and solos unfold with the effortless grace of a skateboarder grinding along a rail. Open chords chime with optimism; their hooky choruses are as indelible as a pier-end neon sign flashing in the night sky.
Their 2018 debut was an excellent collection brimming with uplifting pop hooks, sweet vocal harmonies and youthful exuberance, and one that echoed everything from The Beach Boys and The Kinks through to Weezer and Pavement. At a time in which the guitar band is an outsider in the realms of pop, The Magic Gang inspire devotion and adulation in equal measure.
"A milestone moment" – DIY (5 stars review)
"Does what all great pop should – lift the spirit and stir the soul" – Q Magazine
"A dazzling debut" – NME (4 stars review)
---
Bookings
Bookings are not currently available for this event.
---
---
Share on Facebook