Sunday 15th December
Steve Mason
£21/£23 [+10% booking fee]
Doors open 8pm – tickets available on the door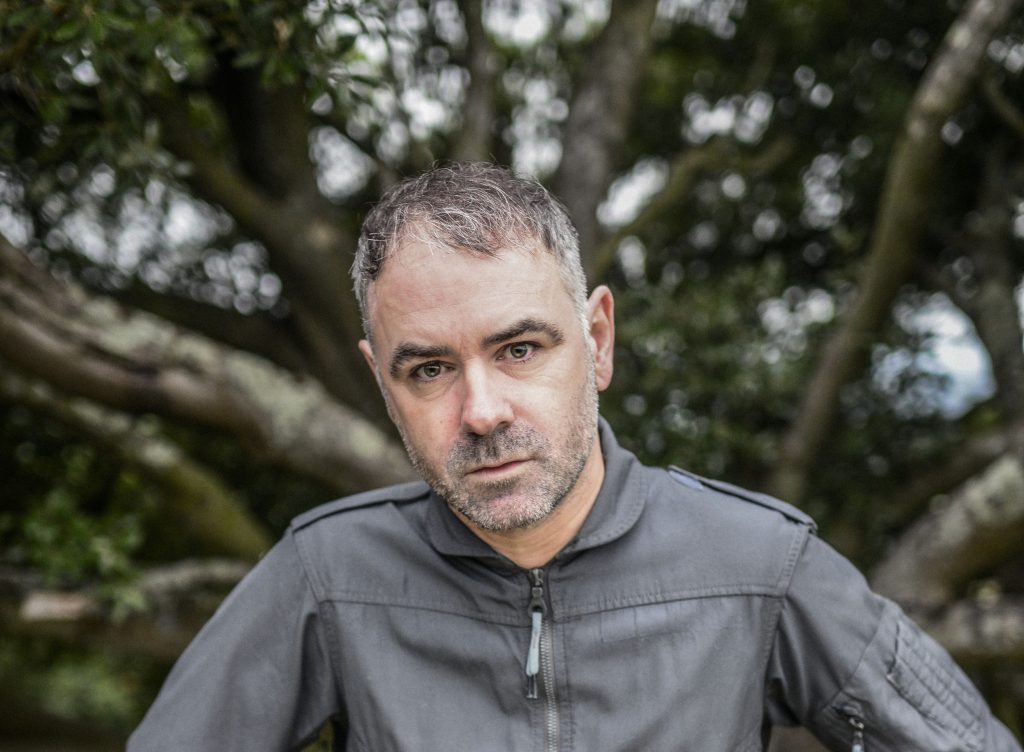 "Song writing since the Beta Band had become something I did entirely alone, from the original concept to the full demo and often in the studio it was just myself and a producer.
Although I enjoyed this purist approach for a long time, it really does not reflect who I am anymore and is not something that really excited me. So I decided with this album that I wanted to get my live band involved at every stage to break this cycle, and because I wanted to capture the energy that we produce when we play live shows.
Modern recording techniques often are a kind of piece meal approach to recording (which I have done a lot of) but the energy and excitement is often lacking, so this time the band and myself worked on a collection of 12 songs over the course of last year.
Around July I felt that it was going well enough to approach a producer and I knew very early on who I really wanted to work with. After an initial meeting with Stephen Street and playing him some rehearsal room recordings, he took the job. I have long admired his work, especially The Smiths and the Morrissey solo albums that Stephen wrote and produced." Steve Mason
"Steve had been on the periphery of my musical knowledge for some time now. I was particularly impressed by his first 'proper' solo album Boys Outside back in 2010 and remember always liking his voice whenever I heard it on the radio. So, when he made contact with me in the summer of last year and asked if I would be interested in working with him on his new album I immediately agreed!" Stephen Street
"For this album, electric guitars, heavy brass and gospel backing vocals were the brew that I had in mind and Stephen was fully on board with that plan." Steve Mason
"Steve explained that he wanted to make this album with his band playing more 'live' than on some of his previous offerings and also to augment the songs with Brass and female backing vocalists. I felt this approach of first stripping back the songs to a more 'live' feel to create more space for the more 'soulful' elements to breathe in was an interesting one and we got down to work!"
"A wonderful productive week of recording the main backing tracks with the band in Brighton was successfully achieved and then Steve and I continued recording his vocal parts up here in London." Stephen Street
"When I listen to this album it feels and sounds like the first 'legitimate' record that I have ever made. It's hard to explain but it sounds like a 'real' album. I think that is partly the production, the playing and the work that I did with the band for all those months in our rehearsal room on the South Coast. "
"Stephen did an extraordinary job with shaping the sound and he was everything that I hoped he would be behind the wheel." Steve Mason
"I have to say, I was greatly impressed by the quality of the songs we recorded throughout the session and by the time we added the final overdubs of the brass section and backing vocalists, the album had really taken shape!"
"I hope we have managed to fulfil Steve's vision of what this album would sound like. I certainly am very happy with the results and look back on the making of this record with fond memories!" Stephen Street
"It's a beautiful, confident, positive, angry, loving and gentle album which once again moves what I do forward. David Bowie said that you should always be slightly out of your comfort zone if you want to achieve greatness, and for the first time perhaps ever; I deliberately pushed myself into that place. Who doesn't want greatness?" Steve Mason
Please note: To access members' tickets you must first log in, using your member's username and password
---
Bookings
Bookings are not currently available for this event.
---
---
Share on Facebook