Thursday 15th June
STEVE TILSTON and FRIENDS
£12 | £13 [+10% booking fee]
Doors Open 8.00 pm – limited tickets on the door
Seated Show
On-Stage 8.30 pm
14+ show: under 16s must be accompanied by a responsible adult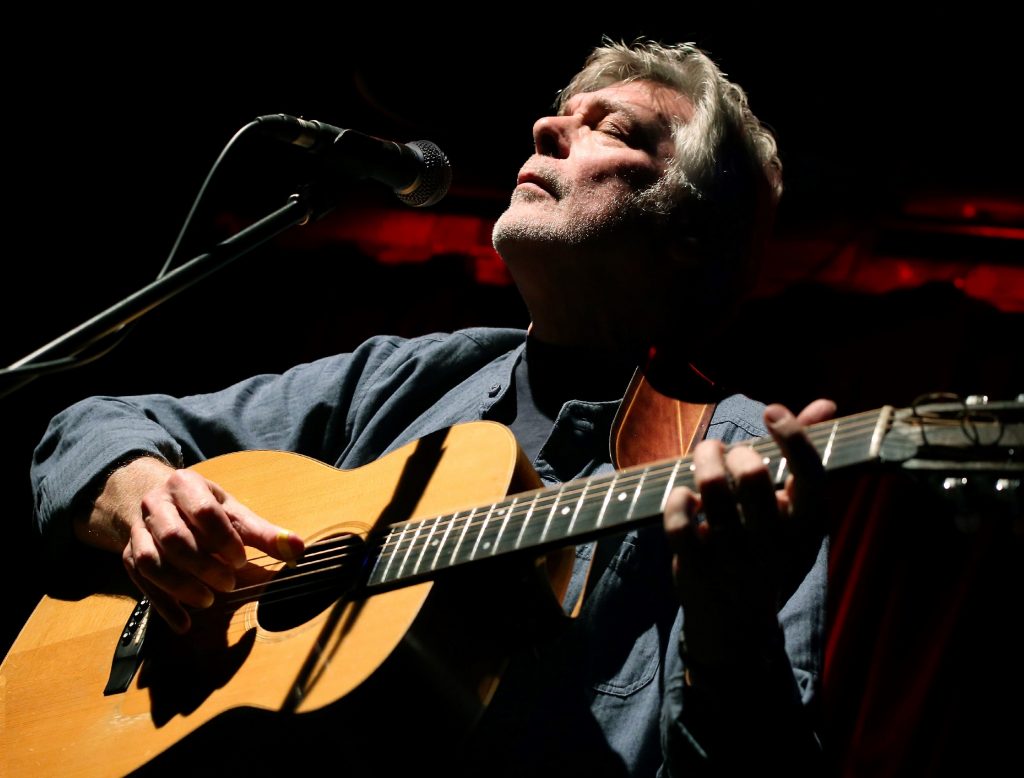 Steve Tilston joined an illustrious band of guitarists including Martin Simpson, Michael Messer and Wizz Jones, when he was invited to contribute to the Guitar Maestro series of DVDs; a combination of live studio performance and interviews, revealing the real passion behind these talented musician. If anyone ever deserved the moniker Guitar Maestro, it's Steve Tilston!
His 2011 release The Reckoning garnered 4-star reviews in the Guardian, the Observer and the Scotsman, a guest appearance on Later with Jools Holland and the BBC Four Songwriters' Circle series, plus a Folk Award win for the best original song. Followed, in 2013 by the highly acclaimed trio album Happenstance.
Unlike many of his contemporaries though, his work simply gets better as time goes on. Mojo
'One of the great voices of English music, one of the great composers of English music…
I have so much respect for Steve Tilston' Bob Harris, BBC Radio 2
Steve Tilston, in case events have conspired to conceal the fact from you thus far, is that very rare combination of singer, songwriter and guitarist who actually excels in all departments. Folk Roots
---
Bookings are not currently available for this event.
---
---