Saturday 14th March
Salad + special guests Piney Gir (solo) + The Train Set
£13/£15 [+10% booking fee]
Doors open 7.30pm
18 + event
This event has now been postponed due to circumstances beyond our control. All tickets will be valid for a new date when announced or tickets refunded if preferred. Apologies for any inconvenience.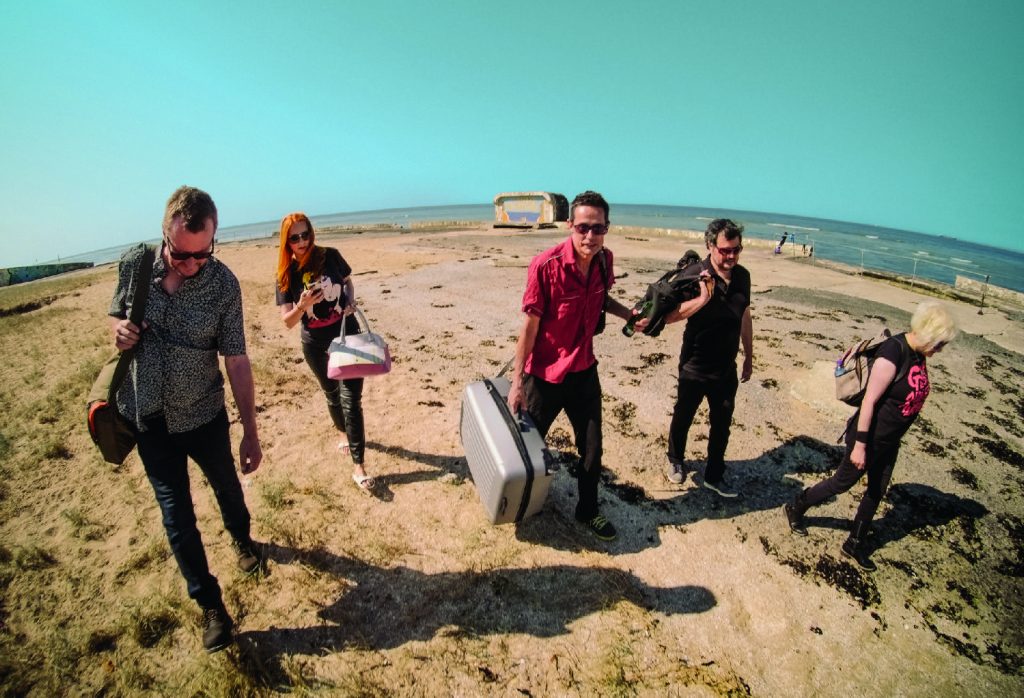 Salad are a UK-based indie band formed in London, England in 1992 by Marijne van der Vlugt, Paul Kennedy, Pete Brown and Rob Wakeman.
Salad released their hit debut album Drink Me in 1995 featuring singles Drink the Elixir and Motorbike to Heaven, which can still be heard cheering up the soundwaves on BBC Radio 6Music.
Follow up Ice Cream (1997) was produced by Donald Ross Skinner, with Charley Stone joining as a live member in 1996. Why are we telling you this? Because they ended up in the band for real when Salad reformed in 2017.
Paul and Marijne started writing together again in 2016 and recorded the album, Good Love Bad Love,  with Donald under the name Salad Undressed, then gathered  Salad tracks from the unreleased follow up of the 90s Ice Cream, called it Salad – The Lost Album Vol. 1 and released both through a successful PledgeMusic crowdfunding campaign in 2017.
The full Salad band got back together to play the Indie Daze Festival 2017 (with Donald taking over the drum role from Rob). A headlining tour followed in April 2018.
They released their first single in 21 years, The Selfishness of Love, on November 9th 2018.
The first Salad album since 1997, The Salad Way, was released on August 30th 2019.
The Train Set are a band originally from Crewe, Cheshire. Formed in the 80's they were signed to a label called Playhard records in Manchester run by Dave Haslam and Nathan McGough. The band moved to Manchester where they released their first single She's Gone (single of the week NME and highest new entry in the indie chart). Rehearsing on a small farm near Tarporley Cheshire they toured with bands such as The Happy Mondays, James etc.
Now back together and joined by new guitarist Jason Woolley the band are gigging, writing new material as well as revisiting their back catalogue. The vinyl version of 'Never California' was released in November 2016 along with the new single Beautiful Monster.
Please note: To access members' tickets you must first log in, using your member's username and password
---
Bookings
Bookings are not currently available for this event.
---
---