Wednesday 14th August
Pram
£10/£11 [+10% booking fee]
Doors open 8pm – tickets available on the door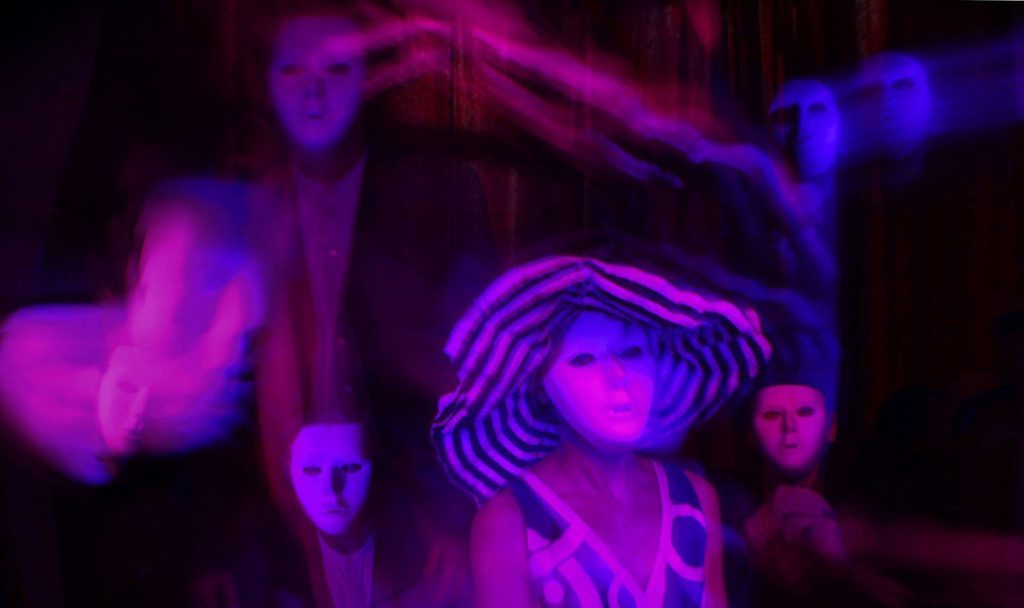 Pram are Sam Owen, Matt Eaton, Max Simpson and Harry Dawes, and work as a predominantly instrumental project with an increased interest in film and site-specific work. They once again signed to Domino to release new album 'Across The Meridian' last summer.
"This time they sound closer to a particularly strange Portishead, with a gentle, child-like vocal from Sam Owen recalling the weirder side of English Folk Music (eg The Wicker Man) and the late Trish Keenan from Broadcast.. I can't begin to tell you how much I enjoy this album" – Soundblab
"one of the most original English 'alternative' bands of yesteryear.. variously classified as post-rock, prog-rock, lounge-core and 'cinematic krautrock', retro-minded pop with over nine albums and a fifteen year career. They perfected a wonderfully insular sound.. B-movie scores, vintage synthesizers – putting them in the same league as Stereolab and Broadcast" – Tiny Mixtapes
Please note: To access members' tickets you must first log in, using your member's username and password
---
Bookings are not currently available for this event.
---
---