Monday 2nd May
GREG DOUGLAS [FROM THE STEVE MILLER BAND]
£14 / £16 [+10% booking fee]
Doors open 8pm – tickets available on the door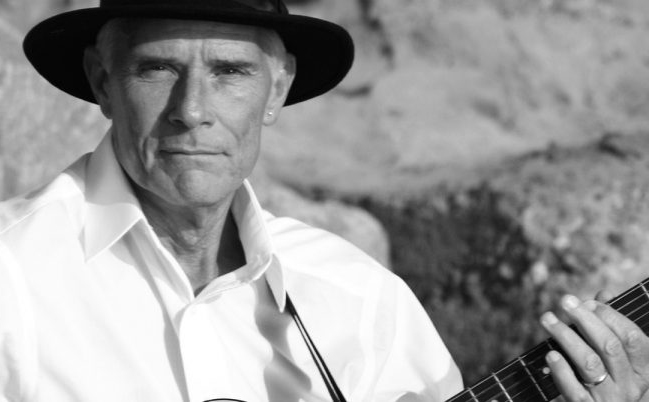 The legendary San Francisco Bay area guitarist Greg Douglass from The Steve Miller Band is touring the U.K fronting his superb Steve Miller tribute (for want of a better word) -Pompatus of Love.
In 2016, together with the other members of The Steve Miller Band, Greg was inducted into The Rock & Roll Hall of Fame in Cleveland, Ohio. Greg wrote the classic 'Jungle Love' for the band, which spent 14 weeks in the U.S charts. (The name 'Pompatus of Love' comes from a line in the top selling Steve Miller song 'The Joker').
As well as the Steve Miller Band, Greg was also a former member of the Jefferson Airplane offshoot Hot Tuna, Janis Joplin's band Big Brother & The Holding Company, The Greg Kihn Band (playing on their #1 hit 'Jeopardy'), Van Morrison's band, and many other bands with other legendary musicians.
Apart from Greg Douglass on lead guitar. the line-up of The Pompatus of Love on this tour are three very experienced U.K musicians, who were rhythm section of the U.K line-up of another legendary San Francisco band, It's A Beautiful Day with founder members
David & Linda LaFlamme on their last two U.K tour.
They appeared at The Isle of Wight Festival and Tartan Heart Festival in Scotland – part of the latter performance and an interview was broadcast on B.B.C Alba T.V.
Bassist Steve Browning was a member of The Pretty Things and played with Ronnie Spector (R.I.P) and many others and is at present a member of top U.K blues band Tee'd Up, who tour internationally.
Rhythm guitarist and keyboard player Rob Beckinsale has toured with Barry 'The Fish' Melton of Country Joe & The Fish, with The Aguilar Blumenfeld Project and also his own bands.
The drummer, Matt Wheatley, has been a member of top Blues Funk band Cryin' Out Loud since 1996. His previous bands include Bluescasters and Little Junior Joe Slim & the Three Chord Trick. Matt's also collaborated with Fast Eddie Clarke of Motorhead and performed with the legendary Jackie Lynton on many occasions.
As well as superb full band performance, Greg will also be performing an acoustic opening slot
---
Bookings are not currently available for this event.
---
---