Friday 2nd October
Loudon Wainwright + Suzzy Roche + Lucy Wainwright Roche 'All In A Family'
£28 / £30 [+10% booking fee]
Doors open 8pm
Seated show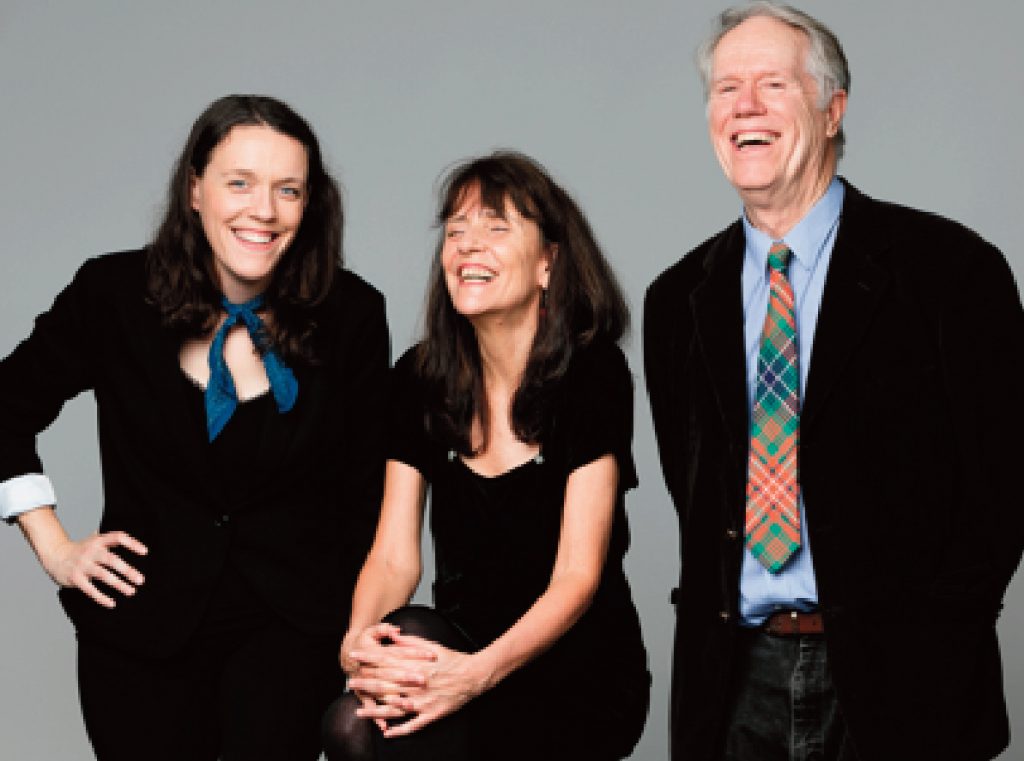 Below are words from Loudon Wainwright III on this show (and tour)
JUST GIVE THEM ALL A HUG AND A KISS
AT THE WAKE, THE WEDDING, BIRTHDAY, BRIS
AT THE FUCTION LET DYSFUNCTION RULE
NO SHALLOW END IN THE FAMILY POOL
That's a verse from my 2012 song "All In A Family" and if I had chosen to be more concise I might  have simply quoted the last line, because, while my  experiences of family life have certainly been  interesting, confusing, fraught, funny, lovely, painful, and terrifying, they have above all else  been deep, and  by deep  I mean profound. For fifty years I have written and recorded songs about the topic of  The Family , from 1969's "Be Careful There's A Baby In the House" right up to last summer's "Family Vacation"-
I NEED A FAMILY VACATION
I NEED A FAMILY VACATION ALONE
I'M GONNA PACK UP THE CAR, LOAD UP THE BIKE AND THE KAYAK
AND LEAVE THE F***ING FAMILY AT HOME
The Wainwright, Roche, and McGarrigle families make up a musical nexus. Over the years we've all shared many stages and sung on each other's records. Suzzy Roche and I met in 1976, a few years before The Roches made their auspicious and brilliant debut with their eponymous 1st album. In 1981 our talented, beautiful daughter Lucy Wainwright Roche was born.  A few years later Suzzy and I split up,   but today, in addition to being proud parents, we are the very dearest of friends. When Suzzy, Lucy, and I tour together now we have a ball. It's a very happy family vacation.
On our "All In A Family" tour we'll be singing our own songs, but will also perform the work  of songwriters we admire, including Paul Simon, Bob Dylan, Tom Petty, Stevie Nicks, and Baker Knight. I suggest you Google that last guy.
– LWIII New York, November 2019
Please note: To access members' tickets you must first log in, using your member's username and password
---
Bookings
This event is fully booked.
---
---