Sunday 16th December
Kirsty Almeida : Wintersongs
£10/£12 [+10% booking fee]
Doors open 8pm – tickets available on the door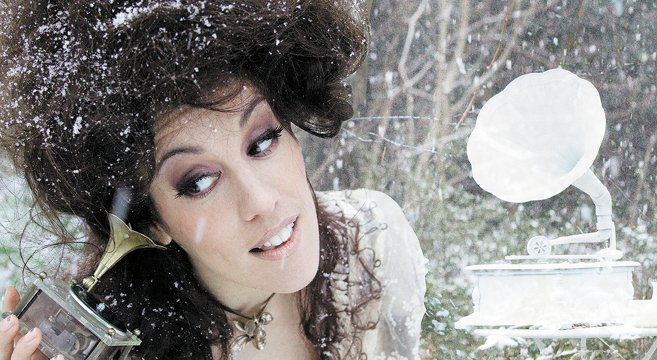 Singer-Songwriter Kirsty Almeida has a fascinating story to tell. Signed to Decca as recently as six years ago, an arrangement that she bought herself out of to nurture her newborn son.
In the meantime, she rescued a three-story warehouse in Manchester's Northern Quarter and created the Wonder Inn, one of the most talked about and inspiring wellness centres in the city, impacting thousands of people from businesses through to the homeless, with her indelible passion, incredible vision, immense love of the building, and inspirational strength.
However, burning away within her was a desire to return to writing, recording, and performing her uniquely beautiful music.
She has worked as a backing singer with Natasha Hamilton and Liz McClarnon (Atomic Kitten) and sung for the G8 in Moscow to 38,000 people, won a jazz composer's award, signed to Decca and written the music for three films.
She was the first female singer on the Gibraltar National Day Concert stage to 7000 people. There's a strength in her that breaks down the impossible into manageable and turns dreams into practical steps.
Join us for a special festive performance at the Trades, where Kirsty will perform her 'Winter Songs' album in its entirety, and continue a tradition that saw sell-out shows every Christmas at The Wonder Inn. Come along, have some mulled wine, a mince pie, and let Kirsty sprinkle Christmas magic over you all…
Bookings
Bookings are not currently available for this event.
Share on Facebook