Monday 17 June
Keiji Haino / Charles Heyward (This Heat) + Guttersnipe + Kelly Jayne Jones
£12/£14 [+10% booking fee] £13/15 on the door
Doors open 7pm – tickets available on the door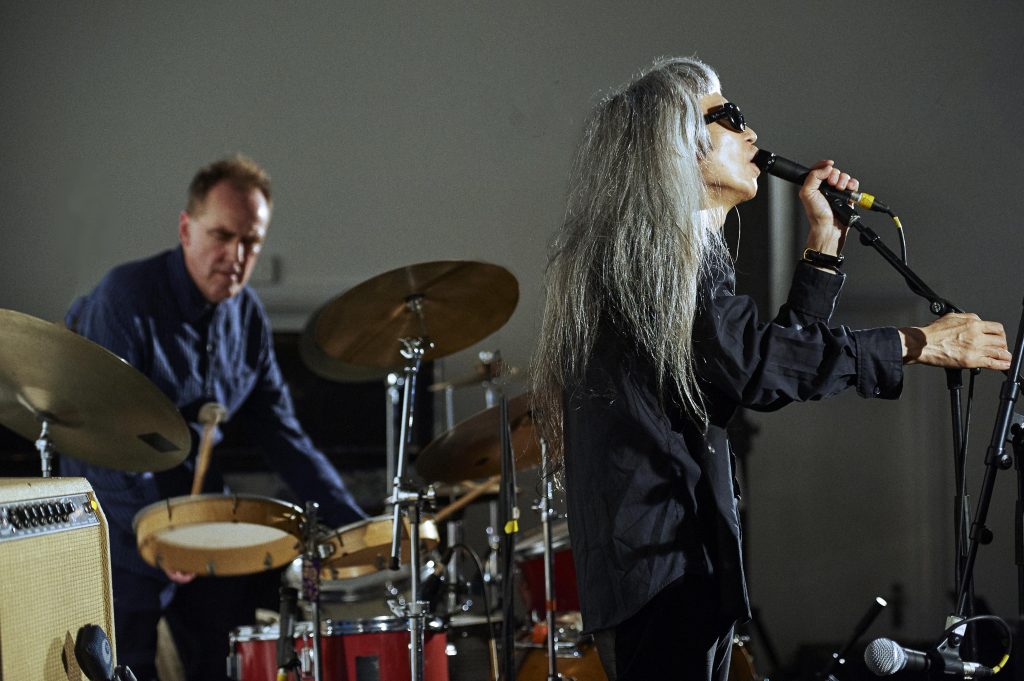 KEIJI HAINO's 40-year career has encompassed a dizzying range of approaches from wild, guitar-led ensemble rock and near-Neolithic drumming; live electronics and untutored explorations of lute and flute; and the deconsecrated peals of solo gamelan performance. He has collaborated widely with the likes of Sunn O)))'s Stephen O'Malley, Derek Bailey, Merzbow, Jim O'Rourke (Sonic Youth) and Tony Conrad, and maintained a number of bands including his core, black-hole heavy psychedelic trio Fushitsusha. Throughout, Haino has retained a visionary focus upon temporary suspension through noise (and silence) whilst refining a mercurial, highly distinctive method and an arrestingly dramatic on-stage presence that borrows the raiments of performance art.
Master drummer CHARLES HAYWARD also long ago established himself as a colossus of  the sonic avant garde. By turns pulverising and polyrhythmic, his playing anchored a classic run of LPs by his bands This Heat and Camberwell Now, at the molten meeting-point between prog and punk. He has been ceaselessly active since, picking up the sticks for acts as disparate as Gong, Crass and the Raincoats, and in ensembles variously including Phil Manzanera (Roxy Music), Thurston Moore (Sonic Youth) and Alexis Taylor (Hot Chip). More prolific than ever in the past decade, 2016 saw the triumphant reformulation of (This Is Not) This Heat, including a gloriously mind-melting return to the grandest of stages at London's Barbican Centre in 2017.
This very special tour marks the release of 'A Loss Permitted, To Open One's Eyes…', the devastating collaborative LP between these two titans.
This Hebden Bridge show is their only North-of-England show, and Haino's first non-festival appearance anywhere between Birmingham and Hadrian's wall in more than a decade. Absolutely NOT TO BE MISSED!!! Supports TBC will further delight and discombobulate all who attend.
---
Bookings are not currently available for this event.
---
---