Thursday 30th June
JESSE MALIN + special guest Kelley Swindall
£17 / £19 [+10 booking fee]
Doors open 8pm – tickets available on the door
18+ show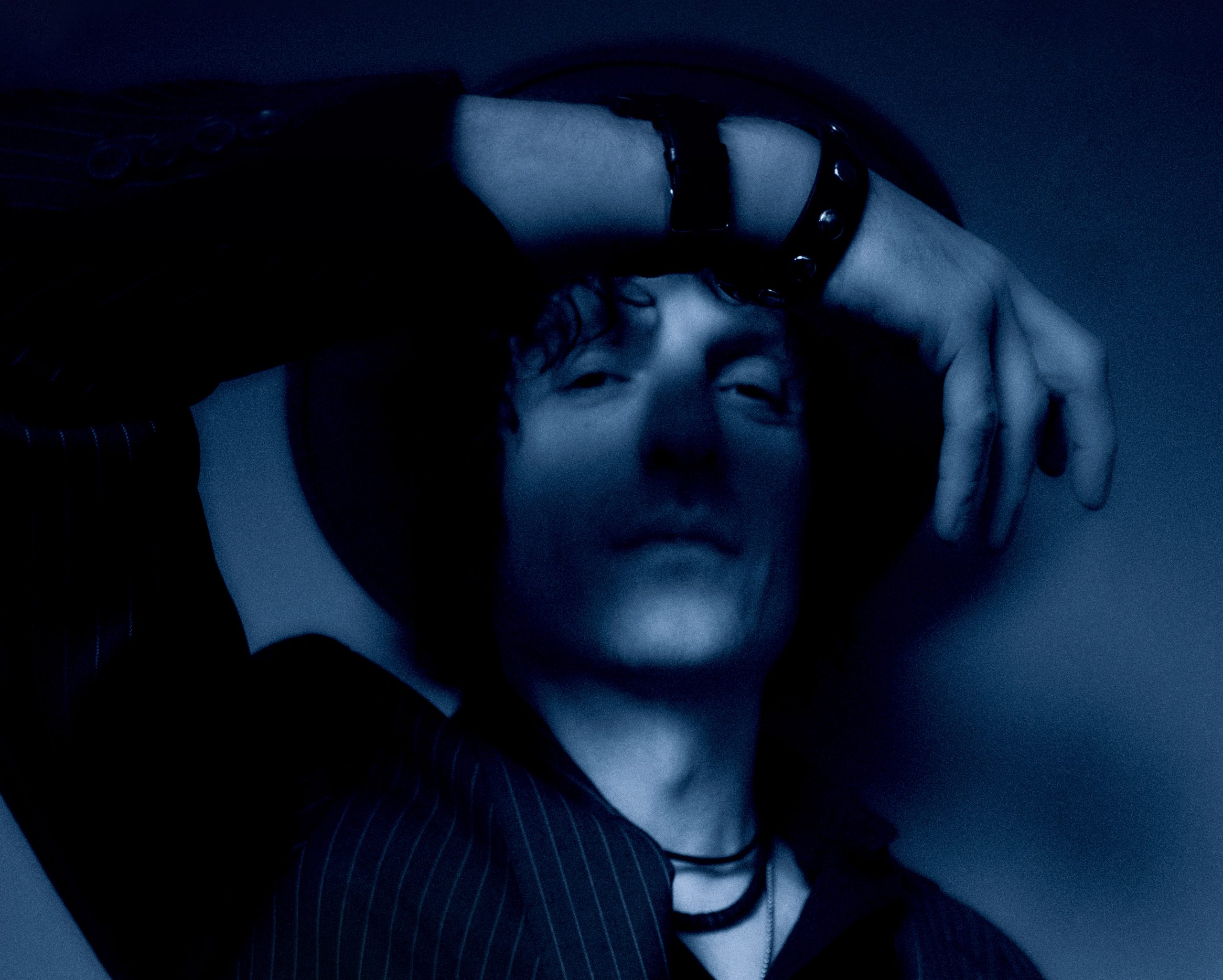 Jesse Malin— whom the London Times says 'writes vivid songs with killer tunes and sings them with scary conviction' — and Lucinda Williams— the southern troubadour once named 'America's best songwriter' by Time magazine— first met in the early 2000s at a jazz club in NYC's West Village. In a joint 2017 Rolling Stone interview, the two discussed their 'shared love of miscreants, misfits, the misunderstood and the mysteries of everyday lives binds them across the Mason-Dixon line.'
'From the early frontier days of hardcore in New York to all the punk rock and singer/songwriter touring,' says Malin, 'it's all been about survival and reinvention. I wanted to make an open-sounding record with the space to tell these stories. I like to write about characters and people I meet along the way. The dreamers, schemers, hustlers, romantics, lovers, leavers and believers.' Many of the dreamers, schemers and so on from Jesse's own life contribute to Sunset Kids, his new album of highly personal songs being released on Wicked Cool Records.
Sunset Kids first took shape at The Hollywood Bowl, when Jesse accepted Lucinda's invitation to see her open for what turned out to be Tom Petty and The Heartbreakers' final concert. The bittersweet experience inspired one of the new album's highlights, 'Shining Down,' a rainy day jangle about 'keeping alive the spirits of the ones we've lost.' During that same visit, the idea came about of three-time Grammy-winning Lucinda producing Jesse's next record.
'Lucinda has a great eye for finding the beauty in broken things and a knack for always picking the right take. Once she started dancing in the control room, we knew we had it.'
In addition to this rare turn in the producer's chair for Williams, she co-wrote and sang on the evocative Country-flavored Room 13, which Malin calls 'the heart of the record in a lot of ways, about those meditative moments far away from home, where you're forced to reflect on the things that really matter.'
The album also features Chemical Heart, an upbeat pop basher located at a mythical point on Queens Boulevard where Paul Simon and The Ramones intersect, name checking Bernie Taupin and Jake LaMotta among others. Shane is a gentle ballad about one of his heroes, the lovably shambolic Shane MacGowan of The Pogues.
'My first album, The Fine Art Of Self-Destruction, was about finding glory in the wreckage,' says Malin of the album which was upon release Uncut's Album of the Month. Sunset Kids is about owning it. The failures, the victories, the moments. And moving up from there.'
After reflecting on his life while walking the streets of London, jamming riffs in an East Village basement and writing songs in Florida hotel rooms while visiting his ailing father, the ambitious 14-song album was recorded on both coasts between the two artists' touring schedules.
It opens with the pre-apocalyptic confession Meet Me At The End Of The World Again, which includes backing vocals by Malin confidante and collaborator Joseph Arthur. Another key guest contribution comes courtesy of Green Day's Billie Joe Armstrong, who co-wrote and sang on Strangers & Thieves.
'Billie Joe was in town and I showed him where we hung out when we were kids in the hardcore days,' Malin recalls. 'A couple days later, I got a text and he had finished the song. He went into the details of his experience in the Bay Area with that scene, and also my experiences, which were very parallel in New York.'
Those early days found a young Jesse 'riding the subway trains from Queens to the record stores and nightclubs in dirty, pre-Disney New York City' and never looking back. His band Heart Attack put out the first New York hardcore single God Is Dead when Malin was 14 years old. He later went on to acclaim as the frontman for the fast and loud D Generation, whose albums were produced by Ric Ocasek, Tony Visconti and David Bianco.
Bianco is one of the Sunset Kids referenced in the album's title. The engineer who won a Grammy for his pristine sonics on Tom Petty's Wildflowers and produced the first major-label release of Jesse's career passed away suddenly after overseeing the initial sessions for Sunset Kids in his L.A. studio.
'Playing music is something I need to do. Singing under those hot lights every night is a great exorcism. We get to put together this pirate ship of characters and go around the world making trouble and singing our guts out.'
As the line in crucial cut When You're Young says, 'Don't waste your life on things that don't get better.' Malin concludes: 'It's about finding ways to survive and navigate through all this stuff. Being compassionate and loving in a world that will break your heart. But you're still here. You wake up again and put one foot in front of the other and live every day like it could be your last.'
---
Bookings are not currently available for this event.
---
---