Wednesday 8th May
Hamell On Trial + Ruth Theodore
£11/£13 [+10% booking fee]
Doors open 8pm – tickets available on the door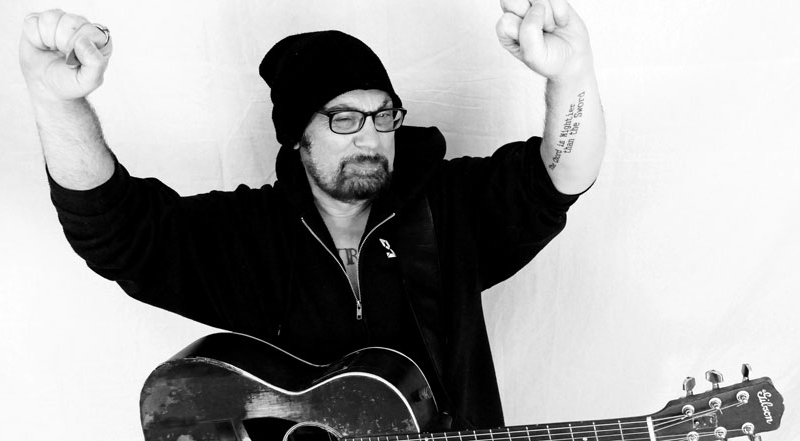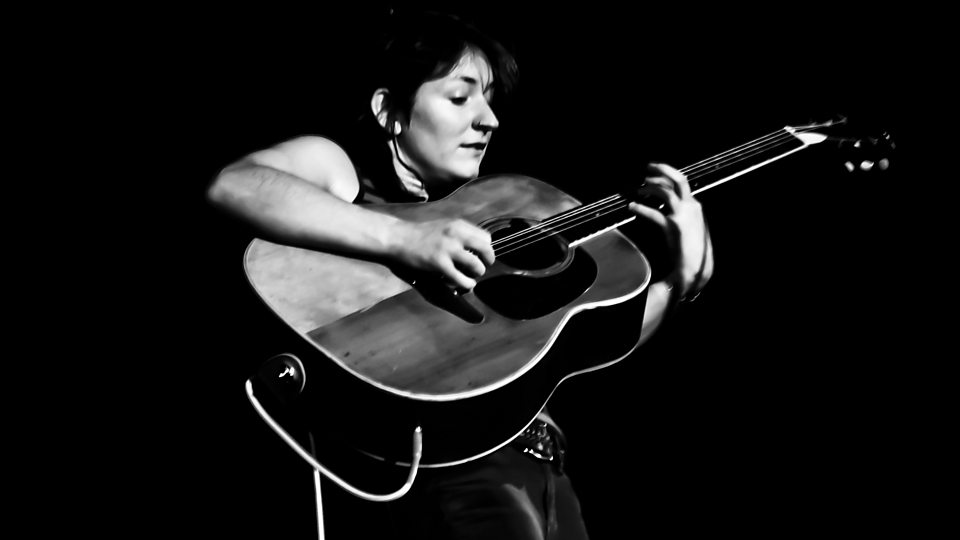 Touring together again after the success of their last tour, one-man explosion Hamell On Trial from the USA and distinctively original artist Ruth Theodore from the UK make an unexpected and incredibly feisty pairing. Both drawing their inspiration from the cracks and crevices of life, these two different but deliberate talents are capable of conjuring the darkest corners alive with colour, humour, passion, poetry, politics and profanity.
Armed with a battered acoustic guitar that he amplifies mightily and strums like a machine gun, a politically astute mind that can't stop moving, and a mouth that can be profane one minute and profound the next, Hamell's caustic wit and devil-may-care attitude has long been a favorite of anti-establishment icons Aesop Rock, Kimya Dawson, and has toured extensively with folk legend Ani DiFranco. His performances invoke thoughts of the great, rebellious satirists and social commentators of the past: Lenny Bruce, Richard Pryor and Bill Hicks. There's no way around his obscenity but in that is a willingness to fight for the free thinkers of the world.
'Bald, bold and superbad!' – Rolling Stone magazine
'one man Tarantino flick: loud, vicious, luridly hilarious, gleefully and deeply offensive' – Village Voice
Fascinating audiences with her gripping honesty, and distinctive lyricism, Ruth Theodore comes armed with a fistful of unconventional guitar tunings and an endearing off beat attitude. Her ability to move deliberately between pacey political passages of stomping slide guitar, to moments of disarming humility, humour, and beauty, is that of a skilled writer in command of, and having fun with, the idea of contemporary songwriting. Starting her career as a full time busker Ruth now has four critically acclaimed records under her belt and has gone on to perform alongside many great international artists including numerous performances with aforementioned political folk icons Ani DiFranco at the London Palladium and Union Chapel, Dar Williams, Jane Siberry, Jeff Lang, Chastity Brown and Rory McLeod.
'Confident and original' – TheGuardian ****
'Having received critical acclaim for her four outstanding and unique records, you's be crazy to miss this chance to see her' – Time Out

Please note: To access members' tickets you must first log in, using your member's username and password
---
Bookings
Bookings are not currently available for this event.
---
---
Share on Facebook