Wednesday 6th June
Geoff Muldaur + Benjamin William Pike
£12/£15 [+10% booking fee]
Doors open 8pm – tickets available on the door

Geoff Muldaur is one of the great voices and musical forces to emerge from the folk, blues and folk-rock scenes centered in Cambridge, MA and Woodstock, NY, USA.
During the 1960's and '70's, Geoff made a series of highly influential recordings as a founding member of the Jim Kweskin Jug Band and the Paul Butterfield's Better Days group, as well as collaborations with then-wife Maria and other notables (Bonnie Raitt, Eric Von Schmidt, Jerry Garcia, etc.).
He left the stage and recording world in the mid-1980's for a working sabbatical but continued, however, to hone his craft, albeit 'flying beneath radar'. He composed scores for film and television, and produced off-beat albums for the likes of Lenny Pickett and the Borneo Horns and the Richard Greene String Quartet. Geoff's his definitive recording of Brazil provided the seed for – and was featured in – Terry Gilliam's film of the same title.
With his magical voice and singular approach to American music intact, Geoff is once again touring the world. He performs in concert halls, performance spaces, clubs and festivals througout the US, Canada, Japan and Europe. Geoff may be heard from time to time as a guest on Garrison Keillor's A Prairie Home Companion and has been featured on a variety of National Public Radio shows, including Weekend Edition, All Things Considered, Fresh Air with Terry Gross and The World with Lisa Mullins.
Geoff's newest albums, The Secret Handshake, Password, Private Astronomy and Texas Sheiks have met with high critical acclaim and feature Geoff's unusually crafted interpretations of classic, oftentimes obscure, American material as well as his own unique compositions.
In addition to tours and recording, Geoff continues to apply his arranging skills to a variety of projects for albums and film. Although he is known as a musicians musician, it is clearly his voice that most identifies him. About his singing, the New York Times noted: Geoff Muldaur "…succeeds not because he copies the timbre and inflections of a down-home African American but because his voice – reedy, quavering, otherworldly – is so unusual that [the music] he sings becomes little more than a context, a jumping-off point."
And about a performance in London, The Times wrote, "Immaculate guitar picking was matched by vocals that were rich, and bore out the guitarist, Richard Thompson's praise for him:
'There are only three white blues singers, and Geoff Muldaur is at least two of them.'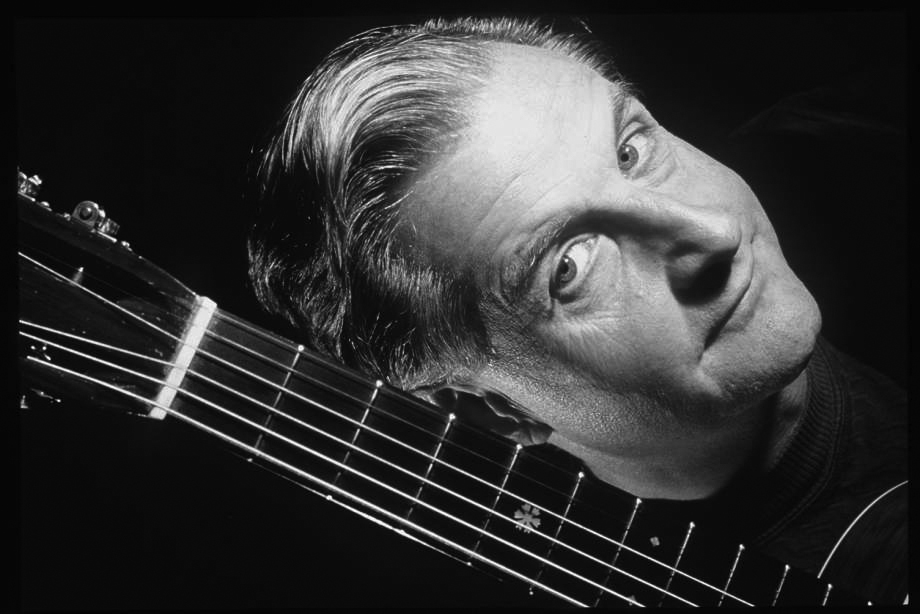 Benjamin William Pike is a critically acclaimed acoustic roots musician from Leeds, West Yorkshire. A
virtuoso guitarist, adept at playing steel string, lap slide and pedal steel, Benjamin explores folk, alt.
country, blues and beyond. His debut album – 'Being & Nothingness' was highly praised for it's originality
and unique musicianship and became one of Folk Radio's albums of the year in 2013. Benjamin has
played across the UK, Europe, the U.S. and Canada and has been invited to open for such luminaries as The
Felice Brothers, C.W.Stoneking, Nell Bryden, Martha Tilston, The Low Anthem, Old Crow Medicine
Show, Kelly Joe Phelps and 'Cactus' Jim Soldi (Johnny Cash's guitarist).
The new 2017 album – 'A Burdensome Year' has been picked again for album of the month by Folk
Radio and has been featured in The Independent by legendary rock critic Andy Gill as well as receiving
overwhelmingly positive reviews from national folk and roots publications including Songlines Magazine,
R2 magazine and fRoots magazine. On the strength of 'A Burdensome Year' Benjamin was also asked to
perform live sessions for BBC Radio 2, BBC Radio London & BBC Radio Leeds. Benjamin was also
invited to perform for The Americana Association UK's showcase in early 2018, being included among
some of the best new international Americana music acts.
"Absolutely amazing, just outstanding" – BBC Radio 2
"Brilliant fingerstyle guitarist" – The Independent
"The understated acoustic virtuoso" – R2 Magazine
"Folky, bluesy and fine it is too" – BBC London
"Outstanding guitarist and songwriter" – Folk Radio UK
"Brilliant, faultless guitar player" – Folk London
"Distinctive, involving, and rather inventive" – fRoots Magazine
Bookings
Bookings are closed for this event.
Share on Facebook