Saturday 2nd March
Gemma Ray + Thomas Truax
Double Headline Show!
£7/£9 [+10% booking fee]
Doors open 8pm – tickets available on the door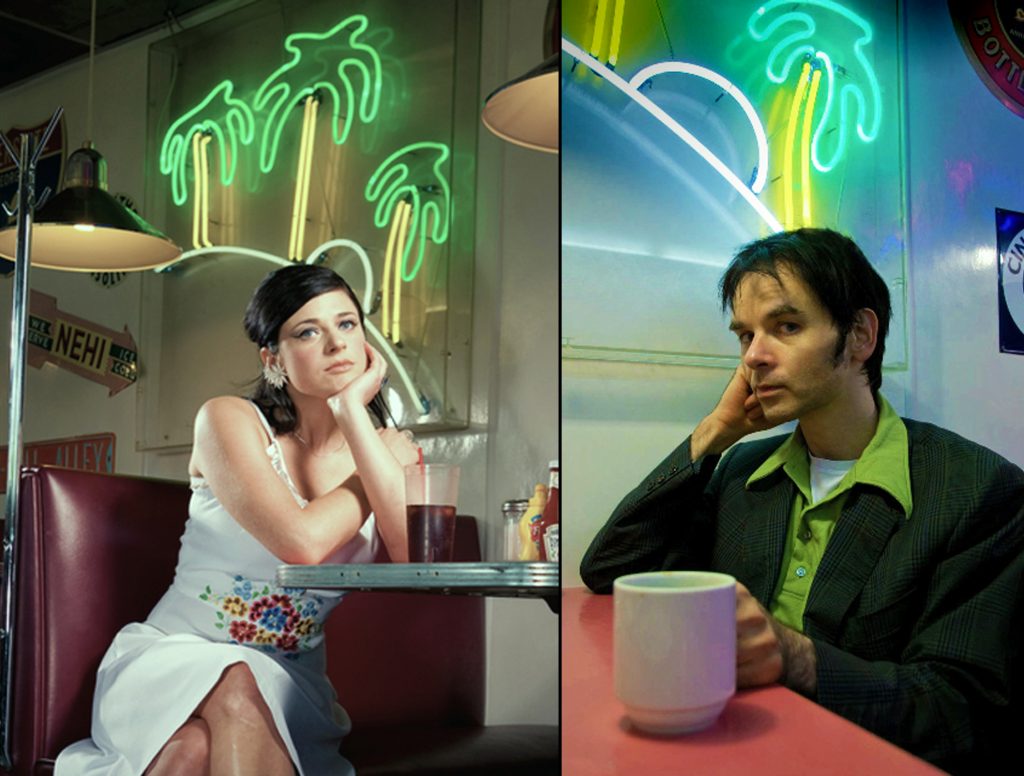 'Ray is one inspired music machine' – MOJO
British pop music has plenty of retro-soul and R&B acts, but the recordings of singer/songwriter Gemma Ray reveal a more complex and restless artistic nature than most. Reaching back to pre-Beatles rock for inspiration — but tossing in a jumble of influences including the torch songs of Billie Holiday, film scores, flamenco, and more — Ray has sculpted a sound that is familiar and warm, but also appealingly off-kilter and full of noir-ish touches.
The Berlin-Based Essex native is about to release her eighth album on the indie label Bronzerat.
PSYCHOGEOLOGY represents Ray's most ambitious release to date, its intricate arrangements and textures – including choral and string arrangements – the result of almost a year's labour determinedly hewn from rare periods of time available between tours. The album, she says, is "an ode to the majesty of landscape, the enormity of nature and time, and the inevitability of every human life eventually forming a minuscule part of further landscapes."
'Absolutely staggering' – Guy Gurney (6Music)
'Not to be missed!' – Jimmy Page
_________________________________________________________________________
Merging a fevered imagination and solid songwriting with a mad scientist's brain for weird gadgets, American singer Thomas Truax is a true one-off.
UNCUT magazine says 'Truax is shaping up nicely as one of the great rock eccentrics' while Splendid magazine called him 'one of the five or ten best singer/songwriters in the world that you've never heard of…an exceptional talent.'
His evolving 'band' of self-made sound sculptures include a motorized drum machine made of bike wheels called 'Mother Superior' and a souped up Gramophone called 'The Hornicator',  but he never leaves his trusty guitar out of the equation too long.
Thomas crafts rich, poetically evocative songs about insects, trees, technology, and a lifelong obsession with things lunar, including various reasons 'Why Dogs Howl at The Moon'. His nine studio LPs include highly-rated covers album 'Songs From The Films Of David Lynch'.  Notable supporters and collaborators include Jarvis Cocker, Duke Special, Richard Hawley, The Dresden Dolls, Bob Log III and the late author Terry Pratchett. His latest album 'All that Heaven Allows'  has been garnering national airplay on BBC6 and extremely positive reviews.
'He still knows how to pull together albums of real beauty…his duet with Gemma Ray is worth the admission price alone.'  – Buzz Magazine
'His gigs are extraordinary, fizzing with showmanship.' – Q Magazine

'When he performs, it is a spectacle – the originality and seeming impossibility of what he does is much of the appeal.'  – The Guardian
---
Bookings
Bookings are not currently available for this event.
---
---
Share on Facebook