Tuesday 20th February
OUR MAN IN THE FIELD
£13 | £15 [+10% booking fee]
Doors open 7.30pm
Seated 14+ show | U16s must be accompanied by a responsible adult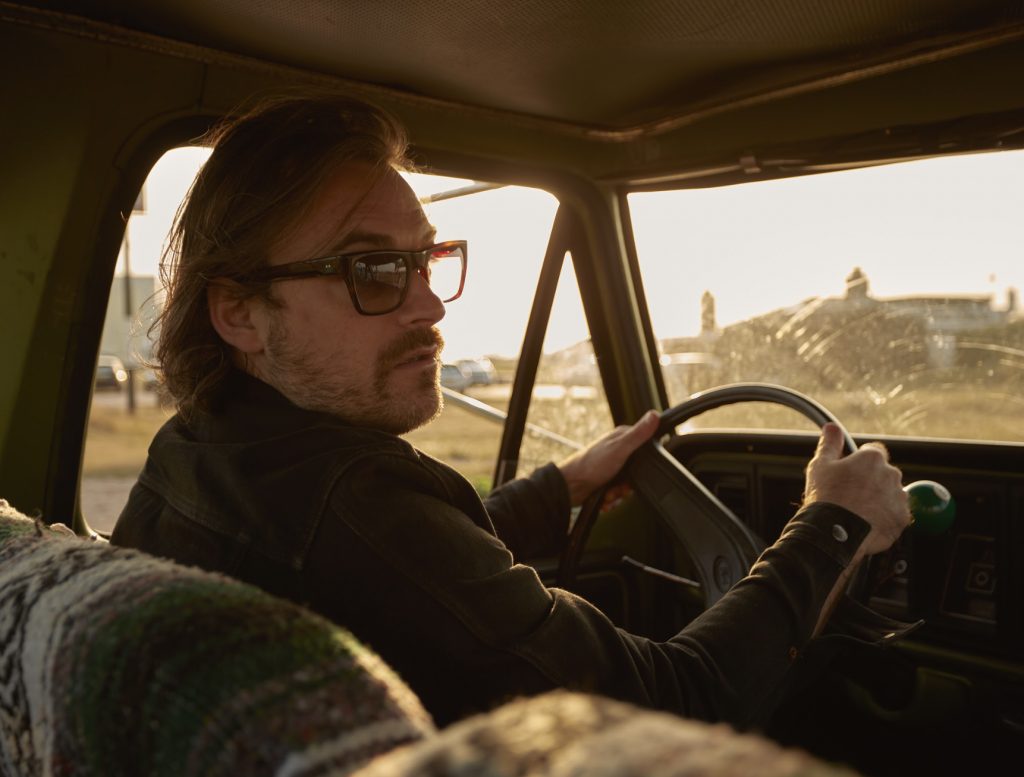 Our Man In The Field is UK singer/songwriter and actor Alex Ellis, with assistance from a band that includes Henry Senior (pedal steel, dobro), Greg Bishop (drums, harmonies), Raul Biancardi (synth) and Luke Ydstie (bass). Plying a winning combination of indie-folk and Americana with significant soulful country vibes that nods to the likes of Ray LaMontagne, Damien Rice, Wilco, Ryan Adams and Lambchop, OMITF issued a well-received debut album, The Company Of Strangers, in 2020 and wowed audiences promoting it when guesting for the likes of The Delines, playing festival dates and touring in their own right.
They have today announced the forthcoming release of a brand new album entitled Gold On The Horizon, produced by Tucker Martine (Modest Mouse, My Morning Jacket, Beth Orton, Roseanne Cash) and recorded in Portland, Oregon. The first single from it is Last Dance, which is built from a sonic template that recalls Hiss Golden Messenger (who recently had an album mixed by Martine), while Ellis relates a tale of witnessing the traumatic split of personal friends following an infidelity. One requests a quiet departure from the relationship ('If you're leaving in the morning / Go before the sun comes up'), while the guilty party requests a shot at redemption ("If you're leaving in the morning / Can I have one last dance"). The emotional push and pull of the lyric is offset by the song's bright, upbeat feel, embellished with a country fiddle melody and oscillating synth line over a groovy backbeat and Ellis' warm vocal timbre.
Our Man In The Field was the result of an epiphany. In 2014, Ellis found himself in hospital under observation for intense abdominal pains. Worryingly, a tumour was discovered, a similar growth having accounted for his father's death in his 40s. As Ellis awaited treatment, he reflected on his dad's life – hard work in a job he didn't like and unable to enjoy the fruits of his labour – and realised he needed to make some changes to avoid the same fate.
Until then, Ellis had been an actor, with TV ads and other gigs keeping him afloat until the next audition, but nothing to catapult him to fame. Having just auditioned for one especially denigrating role, his health scare begged the question: 'What do I want to do?' And, what Ellis thought of while bored and anxious in his hospital bed wasn't acting, but playing his guitar and the freedom and expression that songwriting offered. Upon his discharge and subsequent recovery, he began writing and creating his aesthetic and sonic identity.
Ellis had actually written his first songs as a football-mad teen growing up in the north-east but never took music seriously until moving to London and recording a few efforts that a friend sent to Tom Robinson, who played them on his BBC 6 Music show. This led to Ellis' first live outings, followed by a return to the studio to make what became The Company Of Strangers.
---
Bookings are not currently available for this event.
---
---