Saturday 22nd July
CREEP SHOW
£18 | £20 [+10% booking fee]
Doors open 8pm
18+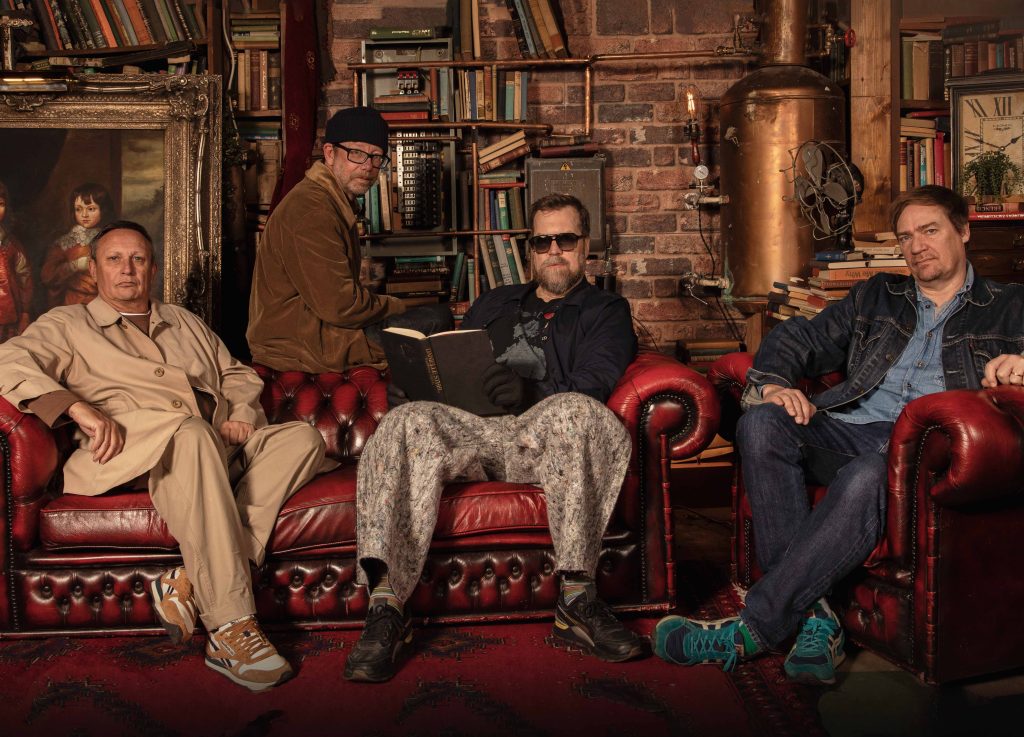 Creep Show brings together John Grant with the dark analogue electro of Wrangler (Stephen Mallinder / Phil Winter / Benge).
Following their debut album Mr Dynamite (voted 2018 Album Of The Year by Electronic Sound Magazine), they've recorded a new album Yawning Abyss which is packed with shimmering synthesiser pop and surreal, irresistible future-funk.
Set for release on Bella Union in June 2022, the initial tracks were recorded at Memetune in Cornwall with a lifetime's collection of drum machines and synthesisers assembled by Benge and explored by every member of Creep Show. This sense of adventure continued in Iceland where John Grant and former Cabaret Voltaire frontman Stephen Mallinder recorded their vocals together, playing off each others' ideas and switching between clearly observed, bitter-sweet storytelling and darkly-humorous, vocodered wordplay.
'Creep Show is Hydra,' says Mallinder. 'A beast with multiple heads and voices, so no one is quite sure who is saying and doing what. Everything is permitted and everything is possible.'
---
Do you already have an account with us?
Sign In
Log in if you already have an account with us.
---
---