Sunday 23rd January
Climate Emergency Action
Our Responsibilities at This Time
Free
2pm – 4pm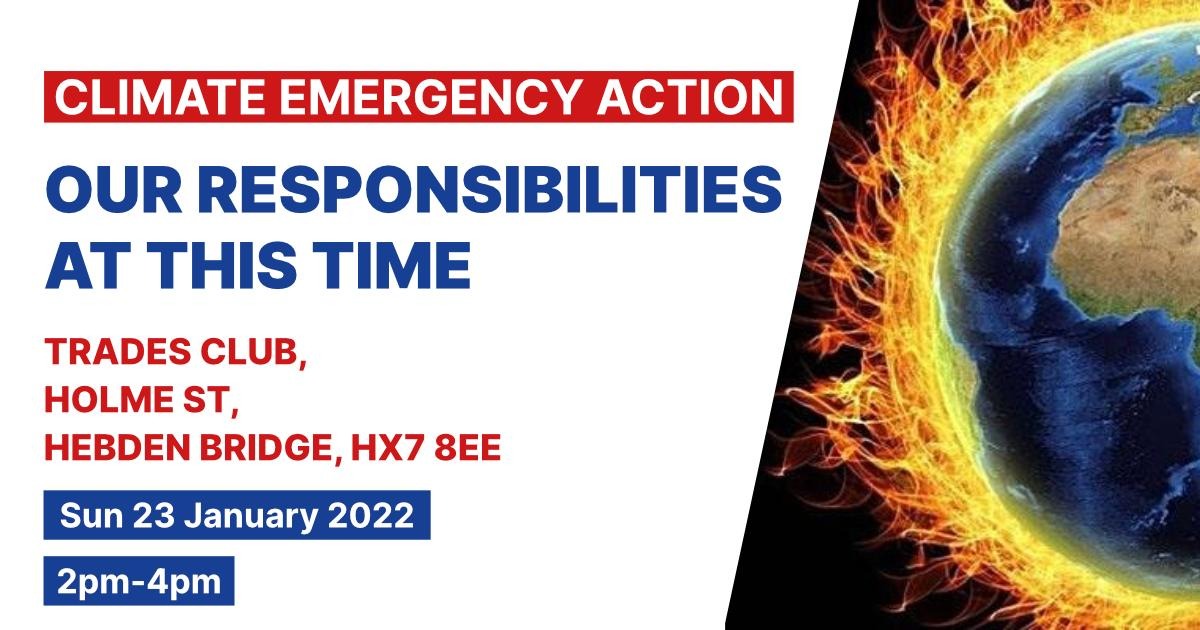 We all know it's no time for empty promises: with no carbon budget left and ecological systems in free fall: we have to act decisively!
COP26 shows international meetings cannot stop climate collapse. History shows that Civil Resistance movements, country by country, can. Together, we can.
Come and hear about Just Stop Oil, the new campaign from the people behind Insulate Britain and why some have chosen to step up into high stakes action.
Come and hear climate and civil resistance experts and local people tell the truth about the climate crisis, and what we can do about it.
This session will discuss many things including how resisting injustice and standing up for what is right is a visceral, beautiful experience and part of what it means to be human at this time.
Lets make history!
More info:
Eventbrite: https://www.eventbrite.co.uk/e/our-responsibilities-at-this-time-tickets-239122691407
Facebook: https://www.facebook.com/events/991094645099109
---
---
---