Sunday 15th April
Unite Community presents
Belonging – & a discussion/Q&A with the  Director Morag Livingstone
£3/£5 [+ 10% booking fee]
Doors Open 2pm – tickets available on the door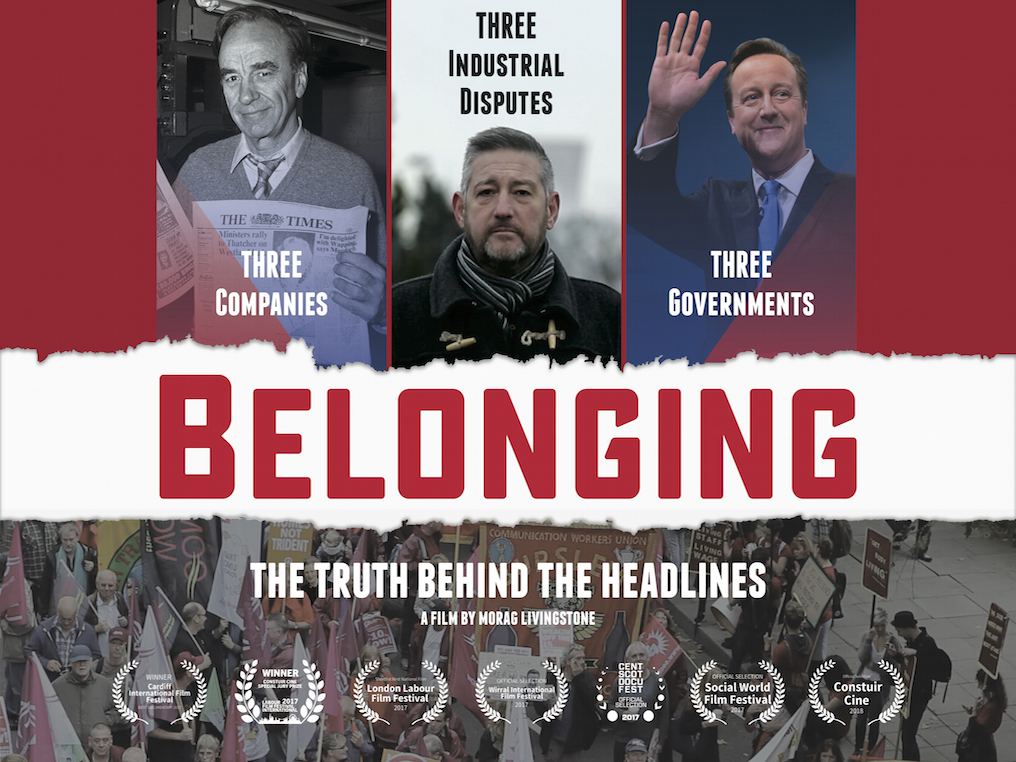 Belonging: The Truth Behind the Headlines is an investigative journalism feature documentary that looks again at the events around 3 industrial disputes, 3 governments and over 3 decades. Through heart rendering personal stories from those at the centre of these disputes we show the impact of government and corporate power on individuals, communities, democracy and human rights in the UK, starting with Murdoch's purchase of the Times and The Sunday Times to the present day.  Conspiracy Theory is now Conspiracy Fact.  Uniquely, this film tells the story from a trade union perspective.  The film is inspirational as it shows what solidarity and belonging to a trade union really means – not least that we are on the right side of history.
See the trailer. Read the reviews:  www.belonging4us.com
'Make sure you see this film.'  Ken Loach
'Passionate, pertinent and impressively thorough documentary from debut director Morag Livingstone … '  The National
A fundraiser for the Halifax & Calder Valley Unite Community branch
---
Bookings
Bookings are not currently available for this event.
---
---
Share on Facebook