Friday 7th April
ACID KLAUS + special guests Hang Linton
£8 | £10 [+10% booking fee]
Doors open 8pm
18+ show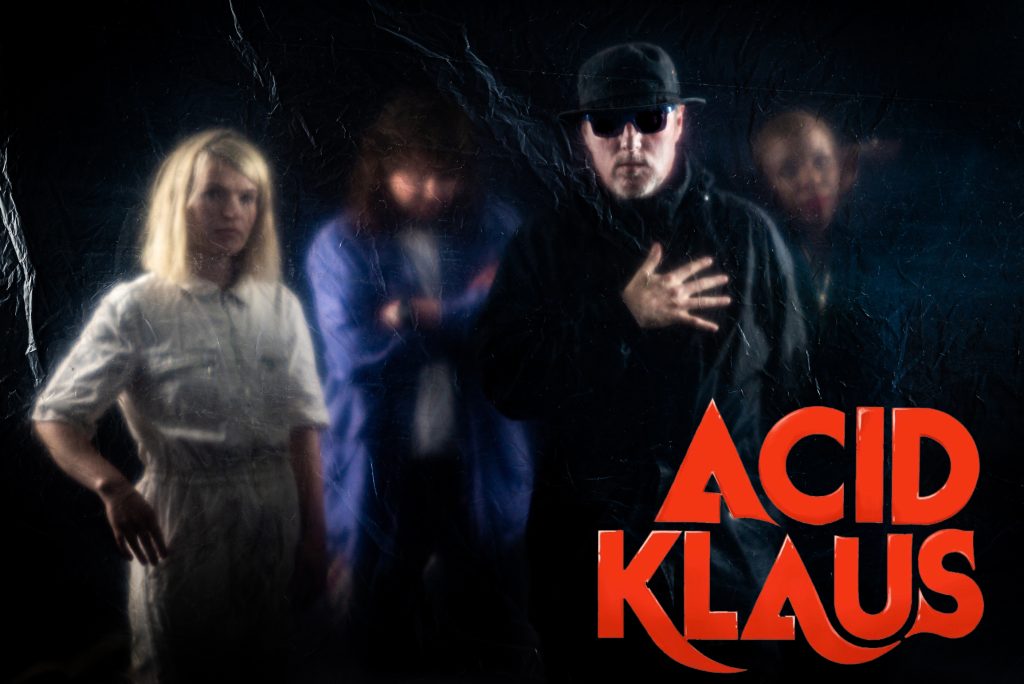 If you look at some of the most exciting, innovative & critically acclaimed electronic music that has come out of the beautiful North of England over the past years; from the psychedelic electronic rock of The Moonlandingz, to the folkloric radiophonic avantgarde Of Eccentronic Research Council ft Maxine Peake, to the party electro of International Teachers of Pop; at the forefront of all these projects (and many more) is a man in a hat and shades called Adrian Flanagan.
Adrian has spent two decades working on the fringes of alternative music as a songwriter, wordsmith, musician, producer, remixer, DJ and cultural agitator – working with artists as diverse as Maxine Peake, Yoko Ono, The Human League's Philip Oakey, Fat White Family, Sean Lennon and many more. Adrian returns this year with his debut album under the Acid Klaus moniker, Step On My Travelator: The Imagined Career Trajectory of Superstar DJ & Dance-Pop Producer, Melvin Harris.
The album is a conceptual electronic dance pop record that marks the career trajectory of a fictional dj & dance music producer: from his early years of performing at free festivals and raves – to having a dance pop crossover single go global – to the excess & hedonism & vampires of clubland culture – to the wheels falling off completely and the longing to retreat in to anonymity .
Adrian will be bringing his ever evolving/revolving live collective to his favourite venue in the North, The Trades to recreate the album live. 'The Acid klaus live experience is not dissimilar to taking ecstasy. You will feel love, you will feel euphoria, you will feel the crashing lows of your own insatiable lust for a good time! But don't let that put you off!!' Says Adrian.'
'A phenomenal vortex of doof, Elevate and Blow Your Speakers make The Chemical Brothers look like James Blake.' Line of best fit – 4/5
'You might argue that all the great concept albums were written on acid. But this one swallows pints of the stuff for breakfast.' Electronic Sounds Magazine
'Conceptual, alter ego-driven spectacular' Loud & Quiet 
'the sort of the off-the-boil record Moroder would've made to prove how vital he still was.' Uncut Magazine
Find out more about Adrian / Acid Klaus in the revealing Loud & Quiet feature >> HERE
---
Do you already have an account with us?
Sign In
Log in if you already have an account with us.
---
---